We hope you all are having a wonderful semester, and that your midterms are going well! New Student and Family Programs is back with another edition of FroshMemo that's filled with great information and resources, wonderful tips, and an amazing student spotlight! We hope the information held in these memos can assist you as you move through your Spring semester and, ultimately, through your time here at SF State. Nearly two months have passed by already so let's keep up the great work! Go Gators! 
                                                                                                                                      Gator "Shout-Out!" 
Gator Spotlight wants to recognize Giselle Peralta (she/her) and Nancy Lomeli (she/her)! 
Giselle is a senior student majoring in Anthropology with a Minor in Comparative & World Literature. Nancy is also a senior student majoring in Environmental Science & Geography. Giselle is from Los Angeles, CA, and chose SF State because she likes the Anthropology program that is offered. Nancy is from Chino, CA, and chose SF State because she likes the Environmental Science field opportunities and city sustainability.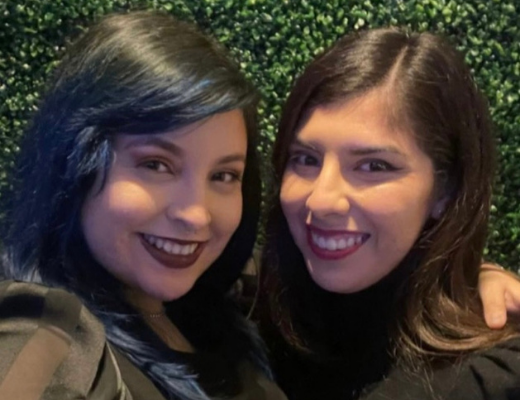 That organization that these Gators are representing is K-pop Adventures, an engaging K-pop Community here at SFSU covering all sectors of Hallyu Culture (Korean term used to describe the holistic growth of Korean popular culture, including music, movies, drama, games, food, and more)!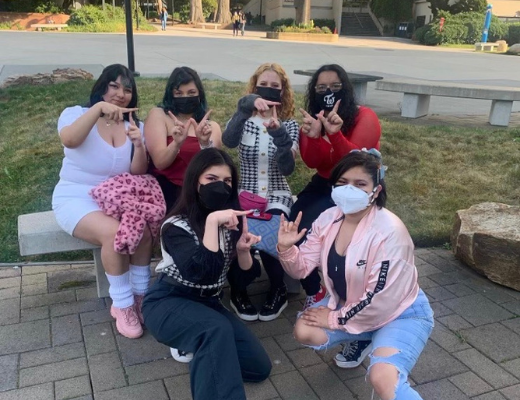 K-pop Adventures hosts K-pop Dance workshops, K-drama viewings, and field trips to discover San Francisco City's Korean spots! These locations include fun and friendly locations such as, going to Sarang Hello (K-pop store), Cup Sleeve (K-pop Birthday/Anniversary Celebration) events, Stix (Korean Corndogs) and event concerts. This organization has even started a dance team named G8K (Gate K)!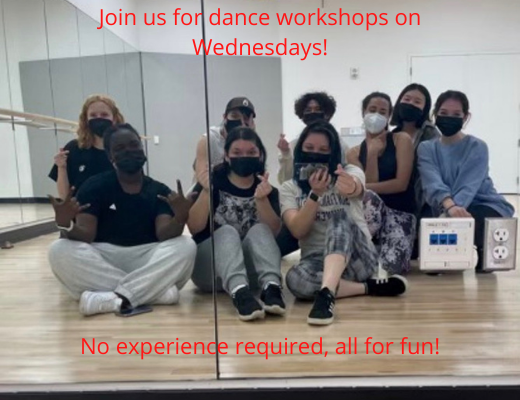 Giselle is the President Founder of K-pop Adventures and Nancy is the Vice-President Founder. Both explain that creating a space for K-pop Stans to meet each other is important. The aim is to have an all-inclusive space for the K-pop community at SFSU.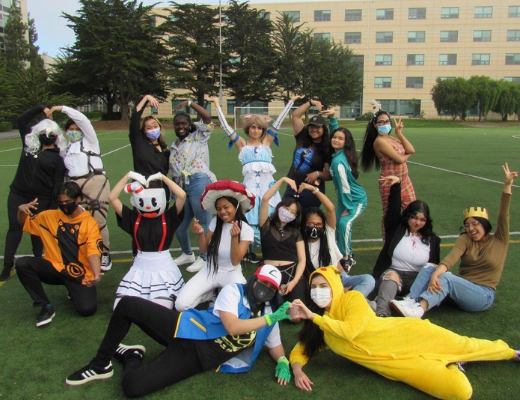 Both encourage students to check out this organization to learn more about K-pop and engage with this wonderful community! 
"We believe it is important for students to be involved in school organizations because it is an opportunity to build a fun and safe community space with like-minded individuals."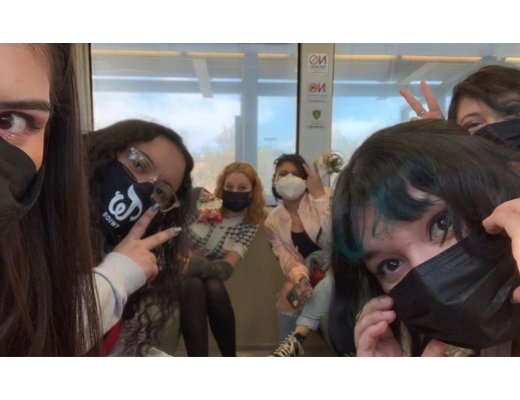 When asked about what advice to give to first-year incoming students, Nancy shares "Don't be afraid to be yourself!" and Giselle say's "Hang in there, Sis! It's only up from here!".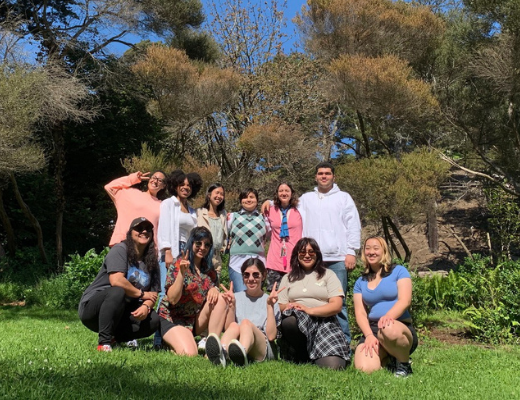 To learn more about K-pop Adventures, visit their Instagram page: @kpopadventures_sfsu 
Events and workshops are posted weekly on their Instagram and Discord page. 
And for more information about School Clubs and getting involved on campus - visit GatorXperience!  
                                                                                                                                        Resources Galore  
Now that we're getting closer to the midway mark of the semester, things are starting to pick up. Course topics are starting to get harder, more assignments are coming our way, and some of you might even be studying for your midterms! There are a lot of things that college students have to worry about. From classes and grades to being independent and providing for yourself. All of that combined can get to be too much to handle at times, but do not fret! We're here to give you some amazing resources that can help you increase success, and decrease that stress! 
In need of some groceries and/or snacks? Gator Groceries is the resource for you! Every Wednesday and Thursday from 1 PM to 5 PM as well as Fridays from 12 PM to 2 PM, Gator Groceries will be in the Plaza Level of the Cesar Chavez Student Center handing out boxes of groceries and snacks to students! This resource is on a first-come-first-serve basis but you can reserve a box as well! 
https://asi.sfsu.edu/gator-groceries/  
Feeling overwhelmed lately? Counseling and Psychological Services (CAPS) can help! CAPS offers a wide variety of therapy, counseling services, and workshops for students virtually so you can attend from the comfort of your own home! You receive up to 6 free sessions and will be referred to other suitable services if you'd like more assistance after your 6th session. 
 
Having some trouble in class lately? Hard course topics to understand? The Tutoring and Academic Support Center (TASC) is a great service to utilize! TASC is the university's one-stop-shop for all of your tutoring needs. They offer tutoring on many different course subjects in both an online and in-person setting!  
Not feeling well? Oh no but do not fear because the Student Health Services is here! You can get answers to general health concerns, low-cost over-the-counter medications, laboratory/immunization work, and so much more! Always remember to take care of what is most important: yourself. 
Too many questions and don't know where to go? Stop by our virtual Help Desk! Here, you can speak with a pro-staff member or student leader to get the help that you need. 
Upcoming Events
Need Support?
Dean-On-Call Program 
Real-time support for students and those that may be experiencing difficulties in navigating the universities environment
The Dean-On-Call Program serves as an opportunity for students to drop-in for usual or unusual questions, serve as a support or referral resource, and to help students navigate the university environment.
First-Year Experience Peer Mentors
Fellow students are here to connect you to the campus community & provide one-on-one support!
The First-Year Experience Peer Mentor program provides support available to all first-year students at SFSU! Attend the events & study circles that peer mentors hold every week to meet other first-year students & integrate into the community at SFSU. You can also get individualized support by meeting with a peer mentor.
New Student Help Desk 
Help when you need it most! Visit with New Student Programs and the Gator Mentors! 
The New Student Help Desk is open five days a week, Monday - Friday, every week! Make sure to check our website for our updated hours. A GatorMentor is always there to answer any pressing questions you may have. The Help Desk is available for reservations Monday through Friday, from 9 am to 4 pm. If you would like to make a reservation, please email your assigned Gator Mentor directly, and they will assist you in setting up a reservation. Don't have a Gator Mentor? Email us at nsp@sfsu.edu