Welcome to San Francisco State and the Gator Family!
Congratulations on taking this important step in your academic journey. Whether you're transferring from another institution or attending college for the first time, New Student & Family Programs is here to support you through your orientation and transition at SF State.
On this website, you'll find step-by-step guides to help prepare for your first semester at SF State, resources for family members and student supporters, and plenty of ways to get connected to your college campus. Don't know where to start? Call 415-338-3060 to get connected with a Gator.
Important Announcements
NEW: Remote Orientation Workshop now available on January 17 at 8 p.m. for new Spring '24 Freshman international students and domestic students who cannot make the in-person orientation date. 
 
Remote Orientation Workshop now available on January 10 at 5 p.m. for new Spring '24 Freshman international students and domestic students who cannot make the in-person orientation date.
 
Orientation sign-up for Spring 2024 is open now! Spots fill quickly so sign-up as soon as possible.
 
New Student & Family Programs (NSFP) is open at Student Services Building (SSB) 301: You can reach our team via email at nsp@sfsu.edu or by phone at (415) 338-3060, Monday through Friday 8:30am-4:30pm. 
News & Info
The new student checklist is here to help guide you through important reminders and tasks to complete once you accept your admission offer.
Note: If you happened to miss New Student Orientation and would like to learn more or find support regarding your transition to SF State, please email us at nsp@sfsu.edu
As a newly admitted student, here are some important dates and deadlines regarding your admission. Please feel free to contact our office if you need any support navigating your transition to San Francisco State! 
We are here to help and pride ourselves on helping students and their families! Go Gators! 
Follow the instructions on the webpage below for advising resources to get registered for classes. 
Two-Factor Authentication (or 2FA) is required for the SF State community for the protection of you and your information. All SF State students will need to set up their 2FA to access SF State resources and sign up for New Student Orientation. 
To get started, follow the link below!
Helpful Links
You can check your application status online. After you submit your online application, you will receive an email from the University with your San Francisco State University Identification Number.
Check your application status on the SF State Gateway. Log in with your SF State ID and password and navigate to the Student Center to see the most up-to-date information.
The To Do List will show the required documents needed for your admission application. Click "more" and then the individual To Do Items to see additional details about each item.
You can also check the status of your application by clicking on the link to "Check Admission Status" in the "New Students" box of your Student Center.
We recommend all new students review the cost of attendance at SF State early on and consider the various expenses, such as cost of living, tuition and fees, and what potential aid, scholarships, and resources will be needed to attend the University.
Below you will find a number of links to understand financial aid resources offered to SF State students.
Prospective and new students can check their financial aid application status, as well as view and accept their financial aid award offer through the SF State Gateway.
Login to your Student Center on the SF State Gateway: gateway.sfsu.edu
In the center of the next page in the "Finances" section, choose on "View Financial Aid"
Check your "To Do" List for any required documents.
Submit your final transcripts once they're available. 
Housing at San Francisco State is limited! It's important to plan for alternative options if living on-campus is not possible. Note that Housing applications are accepted on a first-come, first-served basis. 
Applying for housing on campus is a separate process from the University admission process. Because obtaining housing on campus is not guaranteed, be sure to apply early.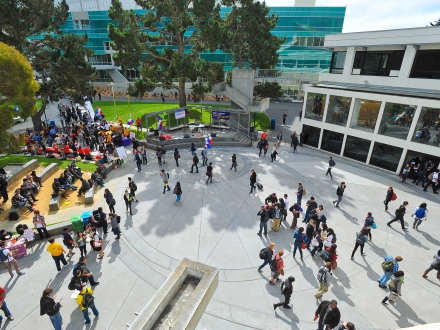 Orientation 101
It All Starts Here! Learn more about New Student Orientation at San Francisco State and what it means to be a Gator!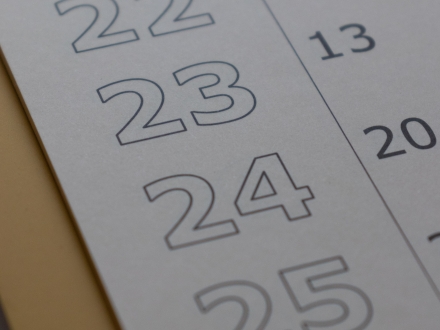 Orientation Dates
Orientation for Fall admits occurs in the summer. Winter Orientation for students starting in the Spring occurs in January.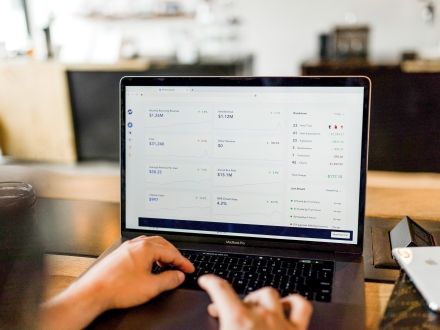 Sign-Up for Orientation
Students apply, accept their admissions offer, and pay their enrollment deposit before they can sign-up for orientation.
Welcome to the Gator Way!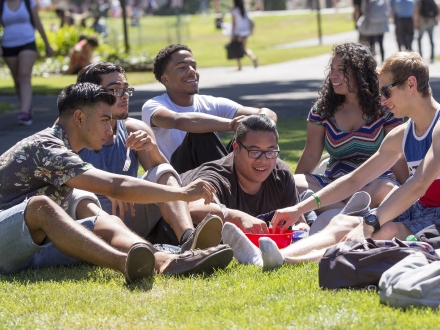 First-Year Experience
In the first-year, students forge and further develop personal, academic, and community identities and literacies in dialogue with San Francisco State University's history of social justice, equity, and inclusion.
Peer Mentors
Peer Mentors will reach out to all new students during the first academic semester and provide opportunities for one-on-one check-ins, ways to connect and get involved and learn more about the University.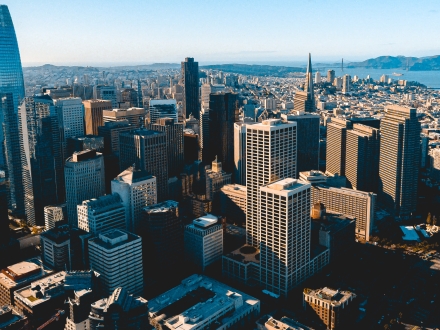 The City that Knows How
San Francisco is an incredible home for a University. San Francisco State University students will be able to explore the city and learn why you can leave your heart in San Francisco! See what there is to explore!