Going to college comes with an abundance of new experiences, along with new challenges as your student navigates the university environment. While it's important for students to exercise their independence, we also want to remind them that it's okay to ask for help. Take a look at the graphics below to learn about how parents and families can support their students while also allowing them the space to learn on their own.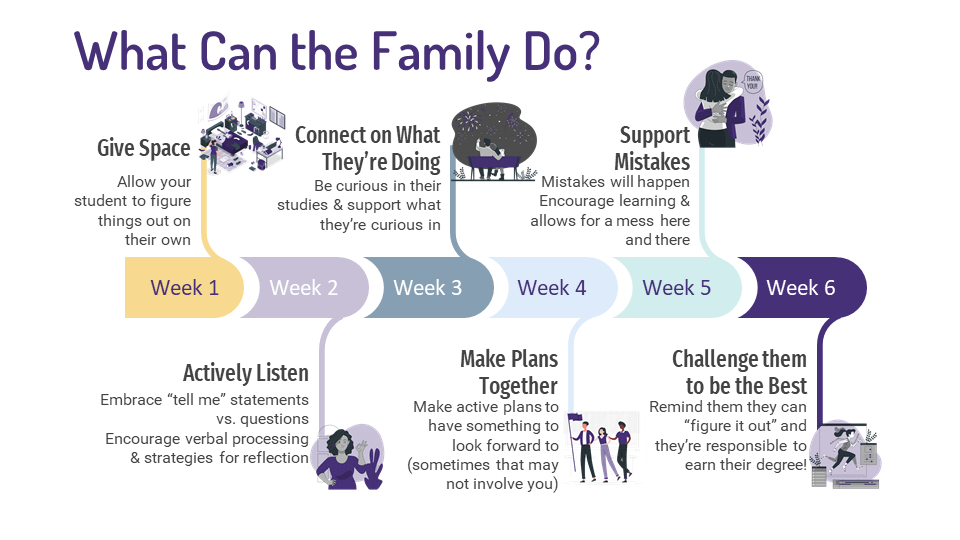 Balancing Challenge & Support
Students come across varying levels of challenge and perceived support throughout their college career.This diagram illustrates how students may respond on a spectrum of challenge and support. Students tend to experience maximum growth when presented with opportunities of high challenge (e.g critical thinking, long-term projects) alongside high-levels of support (e.g reassurance in abilities, peer-to-peer support, tutoring services).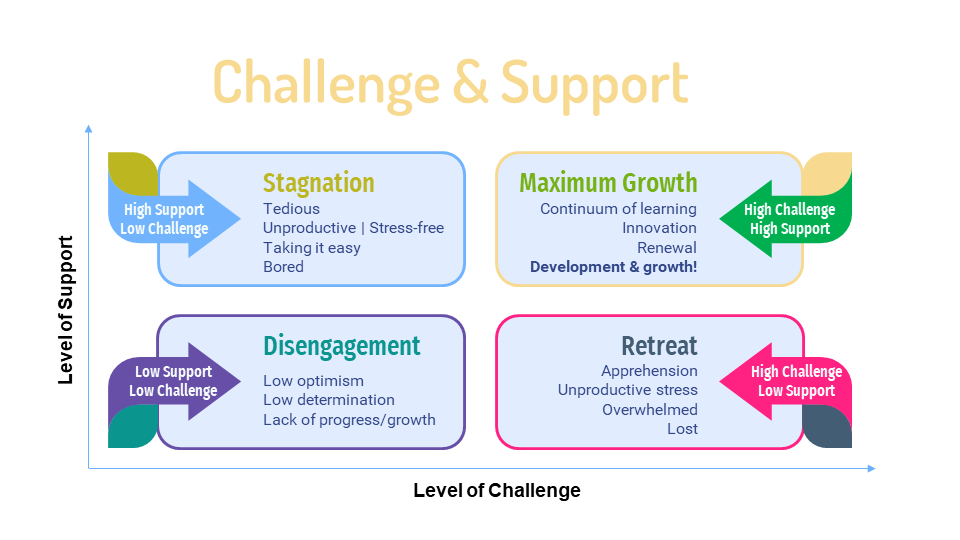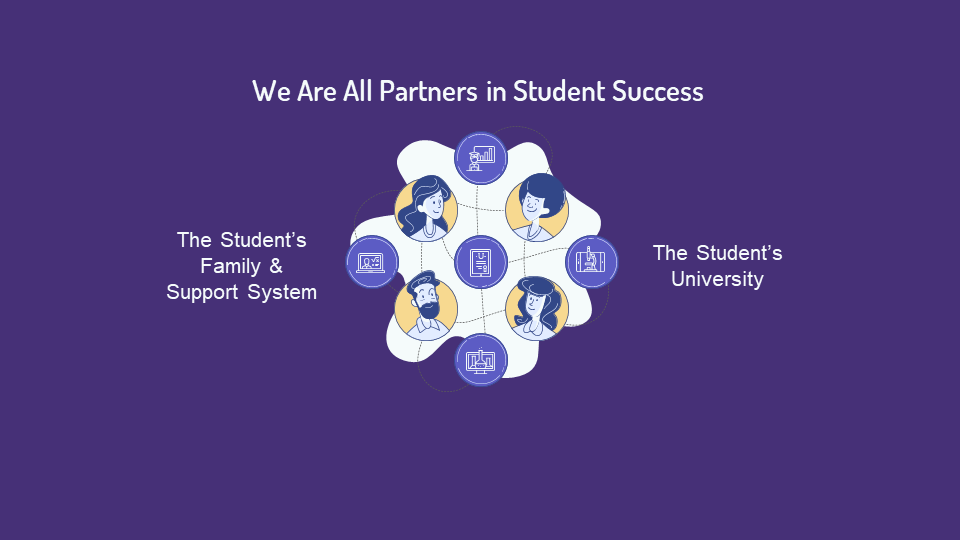 Together We Move Students Forward
Lastly, we hope you'll join us in reminding students it's okay to ask for help. The more they understand this and utilize SF State's resources, the better equipped they are to overcome challenges and do their best!
San Francisco State was ranked in the top 25 for U.S. universities on Payscale and CollegeNet's Social Mobility Index. That means we're among the best at making it affordable for our students to graduate and obtain good-paying jobs. Our graduates are now leaders in fields from journalism, creative writing and film to technology, science, business, government and education.
Disability Programs and Resource Center works with students and employees with disabilities to ensure all aspects of life on campus including academics, events and employment are accessible.
Find important dates for both academic and non-academic events and listings. 
Have a question about finances related to your student at San Francisco State? 
On-campus housing at San Francisco State University is limited and in high demand. While living on campus is not required, it is also not guaranteed and offered on a first-come, first-served basis. The Housing Office highly recommends students submit their housing application as soon as the housing portal opens in order to increase their chances of obtaining a space. 
It is easy for your student to get involved and have an impact on your own student life experience at SF State. Simply check out the many options highlighted on this site. We are happy that you are part of the SF State community and excited to help you get more connected with Student Life at SF State! See below for our options for student involvement.
Student Health Services provides basic care for acute and chronic problems, promotes health awareness, educates students about preventive care, disease management and therapeutic choices, and helps students develop the skills to manage their own health.
Information Technology Services advances the mission of SF State by ensuring reliable systems and network infrastructure, excellent technology support, and promoting and assisting technology enablement to support SF State's long standing commitments to teaching, learning, and social justice.
Academic Technology (AT) supports Academic Affairs units, colleges, departments, instructors and students wherever teaching, learning and research happens, and serves as the central information technology (IT) unit for Academic Affairs at SF State.
SF State is a transit-first campus, committed to lowering our drive-alone auto trips to reduce traffic congestion and greenhouse gas (GHG) emissions through accessible mass transportation options.  There are a number of transit options for getting to and from SF State. 
SF State offers parking for students, faculty and staff, and visitors. Learn more about parking costs, where to park on campus, and parking restrictions by visiting the campus parking page.
The University Police Department is a full service Police Department providing a range of services and programs to make SFSU a safe place to work, learn and live. 
Health Promotion & Wellness is a unit within Student Affairs & Enrollment Management that provides health education and actively promotes a culture of wellness. We create opportunities for students to enact healthy behaviors through advocacy, campaigns, programming, events, workshops, and peer health leadership programs.
Our focus areas include alcohol, tobacco and other drugs, basic needs, men's health, mental health, nutrition, sexual health, and sexual violence prevention.
We work to achieve health equity and enhance academic, personal, and professional success for all members of the campus community.