Welcome to the Gator Family!
Welcome to San Francisco State University! The New Student Orientation Program is the first formal step in ensuring all new undergraduate students have a successful transition to college life. The orientation program (Summer or Winter) formally begins the following terms enrollment appointment (registering for courses), promoting open discussion among students, parents/families, and student supporters, continuing students, and faculty and staff on the expectations and perceptions of the greater campus community and being an SF State Gator! 
Students who are admitted to SF State for the Fall Semester will attend Summer Orientation and register for their classes at Orientation! 
For New Student Summer Orientation, we will be providing both on-campus and remote orientation experiences. We highly recommend students to attend an on-campus orientation program if possible, and maintain access to remote/online orientation for new students who cannot travel to San Francisco. 
Please note all orientation programs (in-person and online) will start promptly at 8:00AM (in-person and online).
Students who are admitted to SF State for the Spring Semester will attend Winter Orientation
New Students: It All Starts Here!
Congratulations on your admission and welcome to San Francisco State University! We can't wait to meet you at New Student Orientation. Please see below for more information about New Student Orientation. Dates and when you can sign up will be announced soon. New Student Orientation is a one day program which assist in your transition to our university.
We are excited to welcome you to SF State and your New Student Orientation. Our Summer Dates for our Fall 2022 Admitted Students can be found by clicking the button below!
Please note all orientation programs (in-person and online) will start promptly at 8:00AM (in-person and online).
New Student Orientation for Summer 2022 sign-up will open Monday April 11th!
Please keep an eye out on your email and social media as to when the official date we will open the system for students to sign up for New Student Orientation.
Are you a returning/continuing student to SF State? Orientation is not required for you but if you would like to attend you are more than happy too. Please review this page for all your questions.
In order to secure your spot for New Student Orientation and to best prepare you for your transition to San Francisco State this checklist is designed to help identify tasks and be a general guide to complete prior to starting full time at San Francisco State University. To make your transition to SF State as smooth as possible, we highly encourage you to follow all checklist items and complete each task before you sign up for a New Student Orientation session.
Why Attend New Student Orientation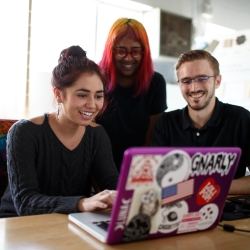 Connect Peers & Build Your Community
At New Student Orientation, you will have the opportunity to connect with other newly admitted students to San Francisco State University. This is a great opportunity to begin to network with them as many of them may be in the same classes as you or even in the same club/organization that you decide to join. Even though we are virtual for the time being, starting to develop and build your community at SFSU will help with your transition and sense of belonging at SFSU!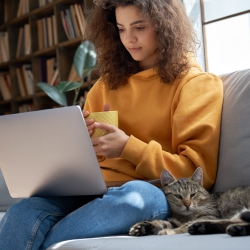 Register for Classes & Learn About Resources for Success
At New Student Orientation you will register for your courses and meet the many departments and resources that are here to help you. New Student Orientation will provide you the opportunity to listen and ask questions regarding graduation requirements and the various campus resources that you can utilize as a student here at SFSU. Whether it is academic-based or more focused on your well-being SFSU has it all.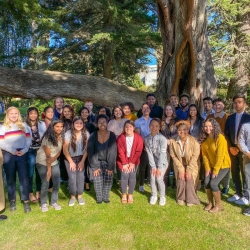 Learn About Leadership Opportunities
Learn about different opportunities to get involved on campus. One great way to do so is learning about the Orientation Leaders (OL's) The Orientation Leaders will be in contact with you through out the summer for support and are current students at SFSU. They know the ins and outs and importance of getting involved on campus. They are here to help support you and help you have a smooth transition. 
Learn more about the Orientation Team below!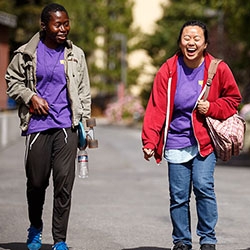 Become Part of the SF State Community
At SFSU our motto is "Experientia Docet" or experience teaches. At SFSU we want students to experience different cultures, belief, and values of not only other students but faculty and staff. At SFSU we value social justice and equity. We understand we live in an imperfect world but, with the experiences you bring and the experiences you will gain from SFSU we know you will begin to question the world around you. SFSU recognizes the importance of acceptance of our students backgrounds and that Black Lives Matter. SFSU gives students various opportunities for students to educate themselves but also question the world around them.
Orientation is for Everyone
New Student & Family Programs welcomes persons with disabilities and will provide reasonable accommodations upon request. If you would like reasonable accommodations for this event, please email our department as soon as possible so your request may be reviewed. We ask that you please send any requests for accommodations at least 5 business days before your scheduled orientation session.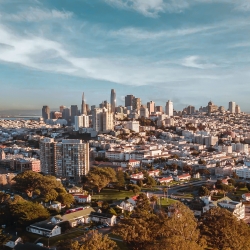 Get To Know The City
San Francisco State University will be your home away from home for a few years so why not learn more about the community you will be a part of. Whether you are from the Bay Area, Out of State, or even internationally, San Francisco offers a place for everyone. Learn about the San Francisco Area and all that is has to offer from the beauty of nature, to the must see photo opportunities. SF has it all and is waiting for you to come and explore our beautiful city!
Learn About Academic Success
New Student Orientation will give you the opportunity to listen and ask questions of our academic partners. They will provide you with resources, opportunities, tips and tricks, and general information on all thing academic. This is a great opportunity to navigate the SFSU platform in which students register for courses but also ways to find what courses you may want to take and enroll in them.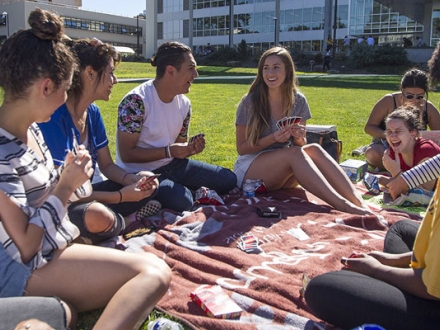 First Time Freshman
All the information you need in regards to New Student Orientation. Click below to learn about dates and how to sign up for your New Student Orientation!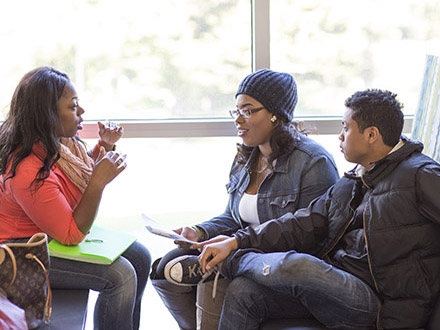 Transfer Students
All the information you need in regards to New Student Orientation. Click below to learn about dates and how to sign up for your New Student Orientation!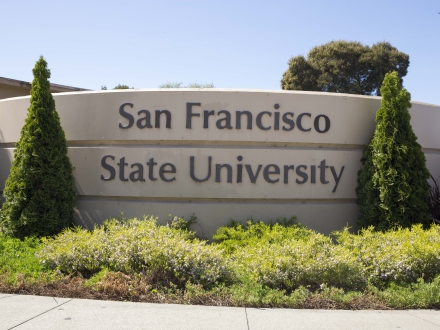 Parent & Families
Welcome to our Parents, Families, and Student Supporters! We are happy you will also be joining the Gator Family. We have a resources and information specific to you and how you can help in your students transition to San Francisco Stater University. 
International Student Resources & Graduate Orientation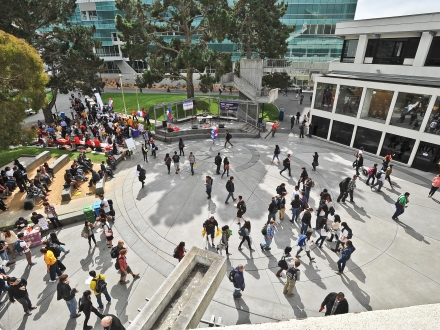 International Students
The Office of International Programs provides campus-wide leadership and coordination in implementing the university's goals for international education and exchange. It works closely with faculty, staff, students, scholars, the local community, and international alumni in supporting initiatives to internationalize the campus.
Graduate Students
Are you a newly admitted Graduate Student? If you are note that New Student Orientation under New Student & Family Programs holds New Student Orientation for Undergraduate Students only. You will want to use this link to make sure you are getting correct information for your specific graduate program.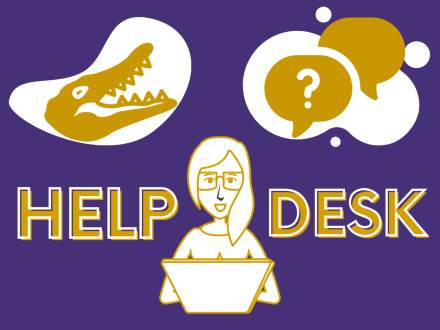 Feeling Lost?
Can't find the information you are looking for? Have a specific questions that you want an answer too? Feel free to stop by our New Student Orientation Zoom Help Desk to speak with our staff! Our New Student Orientation Help desk is open 10am-12pm & 1pm-2pm Monday - Friday.
New Student Orientation Frequently Asked Questions
Orientation Session Dates
Each year New Student Programs welcome seasonal orientation programs to prepare and transition new students to their first semester. New Student Programs offers Summer Orientation and Winter Orientation for new students. 
Summer Orientation occurs throughout June, July, and August, before each Fall semester.  
Winter Orientation occurs in January before each Spring semester.
Students who will be starting in Fall, should attend Summer Orientation.
Students who will be starting in Spring, should attend Winter Orientation
Sign-Up for Orientation
Undergraduate students can register for Summer or Winter Orientation during the open registration windows. Historically, Summer Orientation registration opens during the first week of April, and Winter Orientation registration opens at the beginning of November each year.
All students are encouraged to proactively plan and register for orientation well in advance of their orientation session. After students register for orientation they will receive an email confirmation, details that outline important next steps to attend or *complete orientation, and how to best prepare for academic advising, course registration, and preparation for student life at San Francisco State.
*During Summer 2020 San Francisco State transitioned to a fully remote (online) orientation program due to COVID-19 and related pandemic concerns.
New Student Orientation will be free for Summer 2022!
For the 2022 Summer the Orientation Fees are the following:
> Full-Day Orientation Session:


| | |
| --- | --- |
| Remote (Via Zoom) | In-Person (1 Day/ Over Night Program) |
| $50 | $70 |
> Guest/Parent Orientation Session:


| | | |
| --- | --- | --- |
| Remote | In-Person (1 Day Program) | In-Person Overnight Program |
| $10 | $40 | $60 |
The Orientation Fee covers the following but is not limited to:
Technology/software to provide an online orientation experience 
 Payment for student leaders and student staff (Orientation Leaders)
 Promotional items during Fall 2022 (available to all new students once campus formally reopens)
Supporting new student programming, workshops, and events
Extended orientation programming for Fall 2022
GatorFest! 2022 - a campus-wide welcome week festival (free admission to all new students)
The online orientation fee covers the cost of the design and development of the annual orientation program (online/in-person), and future extended orientation programming and services. In order to provide a comprehensive orientation program, we employ current SF State students as Orientation Leaders/Peer Mentors (30-40 student staff on an annual basis) during the summer and fall term, who support and mentor all new students in their orientation experience and on-going peer mentoring throughout the transition to campus. We also involve staff to create orientation and first-year experience programming that is meaningful and comprehensive of a successful transition to San Francisco State and college life. Further, the orientation fee supports the cost of technology that is used to support the orientation registration process, communication systems, mobile engagement, resources, events, and promotional items that are provided to students. Finally, the $50 - $70 fee helps with future new student programming, events, and a holistic first-year experience, all while maintaining our team of staff and student Orientation Leaders for future cohorts of San Francisco State student and their student supporters.
No. Summer New Student Orientation is not mandatory. However, summer New Student Orientation is considered an essential first step to be prepare for your transition to San Francisco State and college life. 
We understand that situations arise all the time and the initial date that you chose for your New Student Orientation Session does not work for you anymore. There are two different ways in which you can change your Orientation Session Date.
You can log back into your Orientation profile and select a new session date the same way you initially chose a date.
If you are not seeing any other dates when you log into the system it is most likely all session have reached their capacity. With that you can either email us (nsp@sfsu.edu) or drop by our Zoom Help Desk where a member of our team will be able to help switch your session to one that works for you.
Yes! Guest are encouraged to attend New Student Orientation. New Student and Family Programs welcomes parents, families, and support systems of students. If guest have any questions about their program, feel free to direct them to the Parent & Families tab at the top of the page. Here they can get connected with campus resources and other information to stay informed about SFSU and best practices to help support students. 
New Student Orientation will be geared toward our student participants and will have a separate opportunity for guest to hear from campus partners and get the information they need while their students go through Orientation.
We understand that not all dates are ideal for our students and their parents/families. With that we do hope you are able to make it to one of the New Student Orientation dates as it is helpful in understanding how to navigate San Francisco State. If you are not able to attend any of our New Student Orientation Sessions, we highly recommend reviewing your SFSU iLearn Collaborative Sites page. This will have useful information to help you with any academic questions you may have. This page is helpful in understanding resources and information to utilize for your success at SFSU. 
If you are not able to access the page or still have questions please feel free to email us at nsp@sfsu.edu or drop in to our New Student Orientation Help Desk to speak with one of our staff members. 
Orientation will be roughly 8:00am - 5:00pm for 1-day and remote programs. Overnight programs for students run 8:00am - 12:00am on the first day, and 7:00am (starting with breakfast) to 4:00pm on the second day. Overnight programs for guests conclude at 8:30 pm on the first day, and 4:00pm on the second day. Please anticipate on being their for the whole time. 
Yes. We have on-campus and remote options available based on preference. We offer a 1-day on-camps program, an overnight on-campus program, and then a 1-day remote program (via Zoom).
Important Steps Before Orientation
Submit Official Transcripts

Your offer of Conditional Admission is based on the information you reported in your Cal State Apply admission application. We will need to confirm that you reported accurately in your application and that you are on track to complete all admission requirements by BEFORE you attend New Student Orientation. If you are unsure of the status of any required admissions documents please contact the Admissions Office at ugadmit@sfsu.edu 

Submit official transcripts so that we can confirm your offer. Check your To-Do List in your Student Center to see which documents are needed. For more information about how to submit transcripts and how to view your To-Do List, visit the Submitting Transcripts page.

Accept Admissions Offer 

If San Francisco State is the right place for you to pursue your education this coming spring, we encourage you to accept your admission offer as soon as possible. Accepting your offer allows you to begin steps like signing up for New Student Orientation and receiving confirmation for University Housing.  

Pay the Enrollment Confirmation Deposit

Students entering San Francisco State must accept their admission offer online and pay a $100 non-refundable enrollment confirmation deposit (unless eligible for an automatic waiver) in their Student Center at gateway.sfsu.edu by the dates listed below.

Students admitted after the deadline must accept their offer within two weeks of the date of their admission notice. The $100 non-refundable enrollment confirmation deposit is applied to the first semester's tuition fees when you enroll in classes.