Welcome to San Francisco State University! The New Student Orientation Program is the first formal step in ensuring all new undergraduate students have a successful transition to college life. The orientation program (Summer or Winter) promotes open discussion among students, parents/families, and student supporters, continuing students, and faculty and staff on the expectations and perceptions of the greater campus community and being an SF State Gator! 
STEP ONE: Two-Factor Authentication

As part of an ongoing commitment to secure personal data, multi-factor authentication (MFA) or also known as two-factor authentication (2FA), is required for all San Francisco State Students.
As a new student, this step is important! Unfortunately, students can be targeted in email phishing schemes and other tactics to acquire important personal, financial, or other confidential information. At San Francisco State, we take this seriously. We want to ensure that all students are protected and have systems in place to secure their student information and provide all students the confidence that only they have access to their information. 
Before you sign-up for New Student Orientation, you will need to set up your 2FA with DUO on a personal device. We provided the steps below and are here to support you if you have any questions or need troubleshooting. We encourage you to read all the required steps and resources provided via the links below. 
Learn More about 2FA
What Is Two-Factor Authentication?
Passwords are extremely vulnerable to hackers as a single factor by themselves. With multi-factor authentication (MFA or also known as 2FA - two-factor authentication) a user's identity can be authenticated and user trust (authorization) established by using two or three-factor combinations.
Something you know (e.g., passwords)
Something you have (e.g., your smartphone)
Something you are (e.g., biometrics, like fingerprints)
Don't Get Phished!
Many students have been victimized by phishing attacks to gain access to Federal Aid Refunds. Federal Aid Refunds are what's leftover after you use aid to cover room, board, and tuition. Universities transfer the remaining balance to students, often by electronic deposits. These electronic deposits are very vulnerable to attack. 
The attack begins with a phishing email sent to the student's EDU address. The students are taken to a website that replicates the school systems. After the student enters their username and password, the hacker has their credentials and can divert the student's direct deposit destination to a bank account controlled by the hacker. 
As a result, Federal Student Aid intended for the student is sent directly to the attacker. The US Education Department recommends schools mitigate this risk through the use of 2FA. The attacker would need to have access to the second factor to divert the deposit. 
STEP TWO: Sign-Up for Orientation! Now Open!

Now that you have set up your two-factor authentication, you're ready to sign up for New Student Orientation! Below you'll find helpful resources and links to start your Orientation Profile, complete essential task list items, and select your orientation date.
Your transition to college is important! We recognize there can be a lot of steps and items to keep in mind. Know that the New Student and Family Programs Office is here to support you every step away. Please don't hesitate to ask for help.
Below you can start your orientation profile, review the next steps for new students, review the upcoming orientation dates, and learn more about New Student Orientation. Further, to assist your orientation sign-up, you can prepare for the following important tasklist items:
Review and check your Student Center for holds and alerts
Setup your SF State email address 
Review financial aid status
Submit your photo for your student ID (GatorPass/OneCard)
Submit your COVID-19 vaccination record or exemption request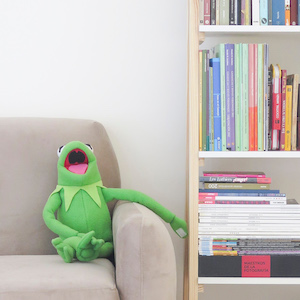 Counseling and Psychological Services
Counseling and Psychological Services (CAPS) provides psychological counseling to students and consultation services to the University community.
Visit Counseling and Psychological Services