Hello Gators and welcome to the latest edition of our NSFP FroshMemo for the Fall 2021 semester!
We are excited to bring you new content this week where you can access great information regarding various resources and events that can help you through your transition into the Fall semester. This article will feature some articles to help you get engaged in the SFSU community! You can utilize various features like Gator Spotlight to get featured and get your questions asked. As always Gators, know that you have many resources, and faculty available to support you! Get involved! Get engaged! Go Gators!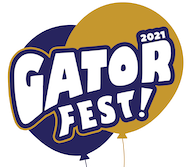 What is GatorFest?
GatorFest is the annual SF State festival of activities that kick off the first few weeks of the Fall semester! GatorFest activities range from carnivals, movie nights, and silent discos, to Wellness Wednesdays with Campus Recreation, video game tournaments, and comedy Sketchfest! You can connect with student organizations and departments all across campus during GatorFest. Students are welcome to attend virtual and/or in person GatorFest activities. If attending in-person GatorFest activities, students must comply with the University's Vaccine Requirements. View the Vaccine Requirement FAQ page.
When is GatorFest 2021?
GatorFest events started August 15 and continue until November 18! Be sure to check each GatorFest event page on GatorXperience for more details about scheduled events.
Where can I find information about GatorFest events?
All GatorFest events are listed on GatorXperience. Students can log in with the SFSU credentials and register for any GatorFest events. Use the button below to log in to GatorXperience to view GatorFest events.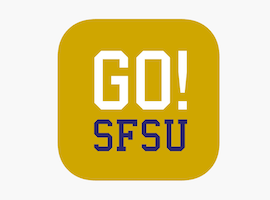 GatorGuides is a free mobile app that you can download directly to your smartphone, giving you access to helpful guides and resources at your fingertips! Anyone with the app can download multiple free guides within the app that offer information, links, and even audio tours of campus!
Here are the top reasons to download the GatorGuides app:
Gator Transition Guide: This guide is definitely one of the top reasons to download the GatorGuides App. This is arguably one of the most helpful guides available! The Gator Transition Guide is a one stop place for new students! In this guide, students can access the New Student Help Desk, GatorFest Schedule, Student Health Services, ID Card Photo Submission, and so much more! This guide connects students to different services available to them on campus and even sends push notifications to your phone for events currently happening on campus!
San Francisco State Tours Guide: This guide is PERFECT for anyone looking to get to know the SFSU campus directly from the mouths of SF State students! This audio guided tour offers a self-guided immersive experience of different stops throughout campus. Narrated by SFSU students, this guide will provide you with specific information based on the locations you stop on your walking tour. So grab your favorite pair of headphones, most comfortable walking shoes, and open up the San Francisco State Tour Guide!
The app is FREE! Can't get any better than a $0 price tag and this app is always available at no cost!
Welcome Back Picnic and Paint Lunch: Friday September 17
Come join us on campus September 17, 12pm-1pm for a painting picnic with our First Year Experience Peer Mentors! You are welcome to bring your own art supplies, but we will have some handy for you to use, and lunch will be provided. RSVP for Picnic and Paint Lunch.
Welcome Back Gaming Night: Friday September 24th
Come join FYE Peer Mentors for a virtual game night! Win cool campus swag, and come hang out on Friday, September 24th 7-8pm.  RSVP online for Game Night.
Open Seats in AU 110 Living in San Francisco (1 unit)
Learn about San Francisco through going on field trips with fellow SF State students. Three off-campus field trips; Saturday 9/18/21 10:00 AM-12:00 PM, Saturday 10/16/21 10:00 AM - 12:00 PM, Saturday 11/6/21 10:00 AM-12:00 PM. Email instructor Melissa Landeros for add code mlanderos@sfsu.edu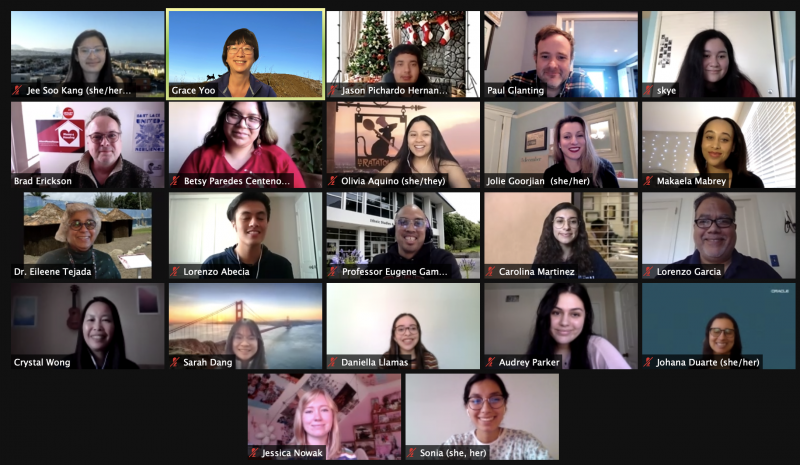 Important Dates & Deadlines
We highly recommend students bookmark or calendar these dates on their phones or computer calendars.
Monday, September 20, 2021

Fall '21 CENSUS

Monday, October 18, 2021

Fall ' 21 Credit/No Credit Option Deadline
 

Thursday, November 11, 2021

Veterans Day

No Classes | Campus Closed

Tuesday, November 16, 2021 –  Friday, December 10, 2021

Withdrawal from Classes or University
By Exception for Documented Serious and Compelling Reasons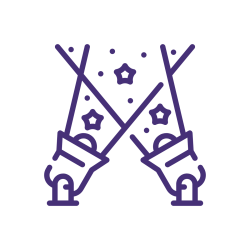 Spotlight Gator!
Interested in Being Featured as our Next Spotlight Gator?!
You can be featured in our memos! Utilize our platform to get connected with others, advertise for your organization, and tell your SF State story! 
If you are interested, feel free to fill out the form below and we will reach out to you with more information!
Need Support?
Dean-On-Call Program 
Real-time support for students and those that may be experiencing difficulties in navigating the universities environment
The Dean-On-Call Program serves as an opportunity for students to drop-in for usual or unusual questions, serve as a support or referral resource, and to help students navigate the university environment.
First-Year Experience Peer Mentors
Fellow students are here to connect you to the campus community & provide one-on-one support!
The First-Year Experience Peer Mentor program provides support available to all first-year students at SFSU! Attend the events & study circles that peer mentors hold every week to meet other first-year students & integrate into the community at SFSU. You can also get individualized support by meeting with a peer mentor.
New Student Help Desk 
Help when you need it most! Visit with New Student Programs and the Gator Mentors! 
The New Student Help Desk is open five days a week, Monday - Friday, every week! Make sure to check our website for our updated hours. A GatorMentor is always there to answer any pressing questions you may have. The Help Desk is available for reservations Monday through Friday, from 9 am to 3 pm. If you would like to make a reservation, please email your assigned Gator Mentor directly, and they will assist you in setting up a reservation. Don't have a Gator Mentor? Email us at nsp@sfsu.edu