Hello Gators and welcome to the last addition of our NSFP FroshMemo for the Spring 2021 semester!
It has been amazing to have the opportunity to create this FroshMemo with peers and share some of the various events and resources held around campus throughout the year.  Later issues will be published and will continue to provide easy access to information and activities being held throughout the University.  We congratulate you on finishing the semester strong and overcoming the various circumstances and obstacles many of you have faced throughout the school year, your perseverance and dedication to your studies is unmatched!
Issue 31 Articles
San Francisco State has so many resources to explore, below are some tips for how to do so!
As a student something I struggled with in my first-year was finding the resources I needed. This was due to many reasons, one being nervousness surrounding taking initiative and moving outside of my comfort zone. I was able to move out of my comfort zone and truly explore campus resources by simply asking questions to my professors and different departments across campus! I found out a lot about how I can find resources for myself and furthermore how I canbest find support in the areas I needed. Below are some helpful tips for how to find resources that best support you!
Ask Questions!: This is one major thing that helped me as a student finding the resources I needed! I found a lot of comfort in asking peers questions after they have mentioned a resource or something that has helped them. This is how I learned a lot about different initiatives on campus that help students in so many ways whether it be with food insecurity or where to find counseling, there's so much knowledge to be gained from your peers! Beyond this, reaching out to professors or your department can be very helpful. They are always willing to help and be supportive in whatever ways possible.
Explore the SFSU Website: This has been really helpful to me as a student. Our SFSU website has so many different resources to explore and find. With a simple search using the toolbar feature you can find anything you need! This is often how I have found things about my major specific resources and updates. Don't be afraid to reach out to a department you find!
PenPal Letters

You don't have to write to your friends, but it can be fan mail as well. It's inexpensive but make sure to get the address right. Who knows, you might get a reply back ;)

Picnics

Should genuinely leave this part blank because of how much potential is out there. Whether it is bringing cold sandwiches, biriyani, or charcuterie board, all you gotta do is find a solid enough blanket, an even surface, cold drinks, and a cake to try that TikTok hack on.

Discord Servers

Discord isn't just for gamers, there are a plethora of interests floating around, book clubs, dances classes, cooking tips, etc. The best ways of finding public servers is to download the app, clicking on the 'explore public servers' and type in keywords for your interests. You can preview the servers and if you find it interesting click 'Join' Best way to make new friends!!

Learn the choreography to iconic dances

Bust out your pop knowledge and learn the dances to legendary songs like Thriller!
Learn how to stay connected with our University through the summer and our various partners/organizations!
In The Classroom
Exchange contact information with teachers and peers throughout the class!  It is a great way to retain some of the relationships and bonds built throughout the semester.  Even exchanging social media handles with some of your friends you have made can be a great way of keeping in contact until we resume in person classes in the fall! 
Write down emails of your teachers, reach out to them if you are trying to get involved in any studies they may have going on on campus.
On Campus
Feel free to return to see our FroshMemo's produced throughout the summer to stay up to date on campus related activities.
Download the Gator Guides app via the App Store or Google Play store.
Explore the Gator Xperience page to see if any organizations are holding events.
Visit with advisors to schedule courses you feel comfortable with for your next academic semester.  
Other Tips
Keep up to date on your SFSU email throughout the summer to see any updates on various information regarding our campus.
Feel free to also take time for yourself to clear your mind from the stress and workload that accumulated through the academic semester, enjoy the summer and the beautiful weather it brings! 
Check in on family and friends, do things that are fulfilling for yourself and facilitate your success, and always remember to be grateful for everything you can be!
Come back ready for another amazing year full of fun memories and academic success with your fellow Gators here at San Francisco State University!
What's the 411 About the 415?
Alli,
Sunny days are here, and so am I! How do you spend your sunny days, Alli?
Your Fellow Gator,
Ray O. Sun
Ray,
Ah, the days are definitely warmer and brighter. I like to spend my days listening to cool jams. The following is a list of songs to keep you chill on a warm day:
Have a great summer and see ya later, Gator!
XOXO,
Alli
P.S. Do YOU have questions without answers? Ask Alli by filling out this form!
Professional & Financial Opportunities!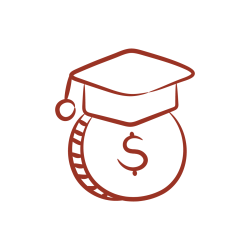 Scholarship Highlight!
 Joan Cummerton Social Work Endowed Scholarship
Scholarship awarded for the Fall semester 2021 for only current continuing SFSU students when the scholarship is awarded. This scholarship seeks to award two scholarships, one to a current SFSU student pursuing a Masters of Social Work, and one to a current SFSU student pursuing a Bachelor of Arts in Social Work. Apply by May 31 at this link.
Internship Opportunity!
The 19th Assembly District Office Internship Program offers college students a unique opportunity to experience the work of a state Assembly office. The program exposes students to district office operations and activities of a legislator's work. These experiences include working with constituents, conducting community outreach efforts, assisting community based organizations, organizing civic events and projects, databases, staffing the office, and other activities. Apply by May 31, 2021 at this Handshake link.
Important Dates and Deadlines
We highly recommend students bookmark or calendar these dates on their phones or computer calendars.
Tuesday, April 20 - Friday, May 14

Withdrawal from Class/University (By Exception)

Friday, May 14

Last Day of Instruction

Monday, May 17 - Friday, May 21

Final Exams

 Monday, May 10

Fall '21 Class Schedule on the Web

Friday, May 21 @ 5 pm

Credit/NoCredit Deadline

 
Featured Events!
Join us as we come together during this series to explore Ted Talks, current events, and a variety of other topics. Some of these topics include discussions about art from undocuartist, policies that impact our communities, and professional growth.
Join HPW's Monthly Art Night to socialize, network, and listen to music along with art and new friends. The SUPP student organization will be co-hosting and facilitating fun activities each month. All you need to bring is yourself and your favorite art supplies. 
Bring any art materials you may have at home.
Acrylic Paint, Canvases, Brushes, Crayons, Color Pencils, Paper
Casual Friday coffee social. Meet fellow music nerds and peers outside the class setting.
Come join the AS CoSE Rep to share and discuss your experience of Spring 2021 and how that shapes your expectations for Fall 2021. Dean Domingo and Associate Dean Marzke will be in attendance to answer all questions and concerns.
Come join us for a casual conversation on unpacking normalcy in our society! Snacks and food Allowed.
An open support group who are needing a safe space to process their college experience during the pandemic and build a sense of community with other students learning alone.
Discussion topics are developed by group members and can include virtual learning challenges, feelings of loneliness and isolation, family/friend concerns, setting boundaries, coping creatively, and more!
Get Featured! Get Connected!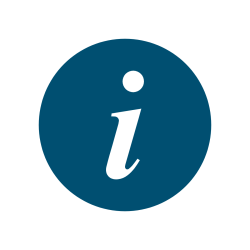 SFSU Resource of the Week!
Want to get connected with other Gators?
The SFSU  J.Paul Leonard Library offers extended laptop checkouts for students that don't have any access to computers or technology they can use to be present in their academics. Students in need can rent out a laptop for an entire semester for free. If you are in need of a laptop rental you can submit a  request form and the library will get in contact with you to complete the checkout process. To contact the library regarding this service email service@sfsu.edu.
Need Support?
Dean-On-Call Program 
Real-time support for students and those that may be experiencing difficulties in navigating the universities environment
The Dean-On-Call Program serves as an opportunity for students to drop-in for usual or unusual questions, serve as a support or referral resource, and to help students navigate the university environment. 
First-Year Experience Peer Mentors
Fellow students are here to connect you to the campus community & provide one-on-one support!
The First-Year Experience Peer Mentor program provides support available to all first-year students at SFSU! Attend the events & study circles that peer mentors hold every week to meet other first-year students & integrate into the community at SFSU. You can also get individualized support by meeting with a peer mentor. 
New Student Help Desk 
Help when you need it most! Visit with New Student Programs and the Gator Mentors! 
The New Student Help Desk is open five days a week, Monday - Friday, every week! Make sure to check our website for our updated hours. A GatorMentor is always there to answer any pressing questions you may have. The Help Desk is available for reservations Monday through Friday, from 9 am to 4 pm. If you would like to make a reservation, please email your assigned Gator Mentor directly, and they will assist you in setting up a reservation. Don't have a Gator Mentor? Email us at nsp@sfsu.edu