Here at NSFP we hope you all had a wonderful Spring Break, and that your midterms are going well! New Student and Family Programs is back with another edition of FroshMemo that's filled with great information and resources, wonderful tips, and an amazing student spotlight! We hope the information held in these memos can assist you as you move through your Spring semester and, ultimately, through your time here at SF State. Let's keep up the great work! Go Gators🐊!
                                                                                                            Gator "Shout-Out!" 🐊 
Gator Spotlight wants to recognize Cecilia Romanus (she/her)! 
Cecilia is a junior majoring in Business Management. She is from Stockholm, Sweden and chose SF State for the business program, the diverse student population, and the beautiful city!   
The organization that this Gator is representing is Gator LinkedIn Group (GLG), an organization that seeks to make LinkedIn fun and less intimidating for college students. LinkedIn is a network for professionals on the internet. GLG hosts panels and workshops to help students build their LinkedIn profiles, learn how to professionally network, and aid in finding their dream job after college.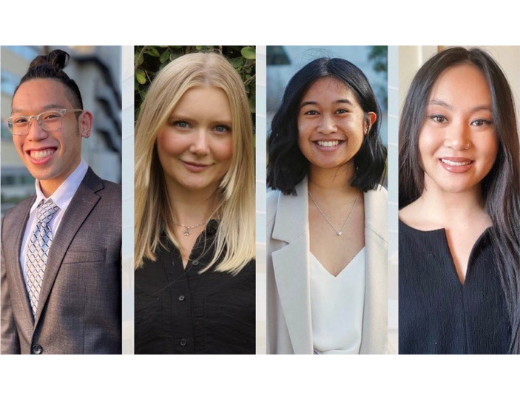 Cecilia is now the Vice President and explains that she originally joined GLG because she is passionate about helping others develop themselves personally and professionally.  
She states, "During my first year of college, I saw that many of my peers did not utilize LinkedIn because they did not think that they had relevant professional experience. However, through the Gator LinkedIn Group, we demonstrate how even working in a student organization (school clubs) is one way of gaining tangible skills to talk about on a resume or a job interview."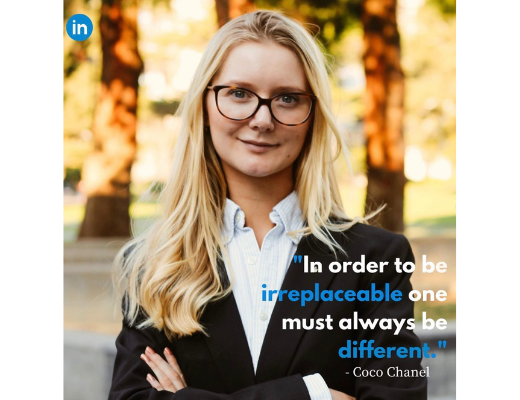 When asked about why students should participate in school organizations, she states:  
"Student organizations are a great way to find like-minded people to build long-term friendships with! I have met so many amazing people through the Gator LinkedIn Group, both panelists who are in the working field, but also other students. It is also a great way to learn valuable skills that are directly translatable to future jobs, such as organizing events and meetings as well as working together as a group towards a common goal." 
Cecilia encourages students that want to develop professionally to join their organization. 
"Gator LinkedIn Group is a perfect organization for those who want an opportunity to start their professional development journey as well as for those who are looking to apply for internships and jobs. We help each other set and reach individual goals, no matter what those goals are. We accept members of all majors and ages, as long as they are a student at SFSU. Gator LinkedIn Group is also completely free of charge for all members!"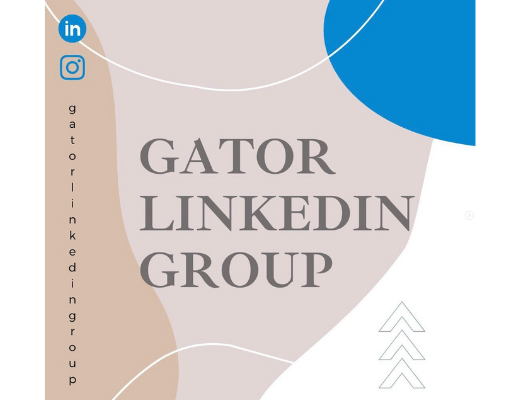 As for advice to give to first-year students, Cecilia shares: 
"School is important, but don't forget to have fun! Also, joining an organization is a perfect way to make friends."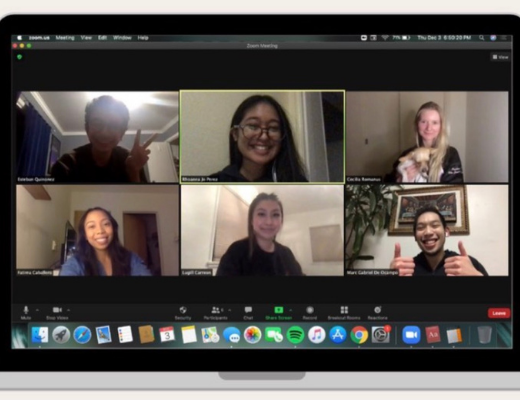 To learn more about Gator LinkedIn Group (GLG), visit their Instagram page: @glgsfsu  
Panels and workshops are posted on their Instagram page and their page provides LinkedIn profile reviews through appointments made on their linktr.ee.   
And to connect with Cecilia to learn about student life, follow her on Instagram: @cissiromanus 
                                                                                                        CSLD: Upcoming Events! 
Career Services & Leadership Development (CSLD) equips students with the resources necessary to develop leadership skills and to build the experience needed for their future professional and career journeys! In the coming weeks, CSLD will be holding several events so students have the opportunity to engage with employers, to learn about different companies and the positions offered, and to look into possible career paths that might spark their interest!  
CSLD's upcoming events that we recommend you all check out:  
 
"How to Navigate Virtual Fairs in Handshake" Webinar | Wednesday, April 6th From 2 PM-3 PM  
Learn everything from logging into Handshake, updating your profile, registering for a fair, signing up for sessions, and more! CSLD recommends you all to attend this webinar prior to attending a virtual fair to ensure that you are well equipped to make the most of your time at the fair.  
Spring 2022 Virtual Career and Internship Fair | Wednesday, April 13th From 11 AM-3 PM  
Are you looking for a job or an internship? Want to explore possible careers? Perfect! At CSLD's Spring 2022 Virtual Career and Internship Fair, off-campus employers offer jobs and internships on the virtual fair platform. During this event, you can sign up for group or 1:1 sessions with employers to explore possible job opportunities! CSLD recommends developing your Handshake profile and uploading your resumes prior to attending as well as wearing professional attire, even if this is a virtual environment! 
Engineering and Computer Science Virtual Career Fair | Friday, April 1st From 10 AM-4 PM 
This event is hosted by Engineering Students' Activities Board (ESAB) in partnership with CSLD as well as many other amazing organizations! Join to be able to meet and connect with various different employers! 
To register for these amazing events, please visit CSLD's website and Handshake: 
CSLD Events Page: https://csld.sfsu.edu/events-workshops-fairs  
Handshake: https://sfsu.joinhandshake.com/  
Want to get in contact with CSLD? 
Email: csld@sfsu.edu 
Telephone: (415) 338-1764 
Locations: Student Services Building Room 301 
Office Hours: Monday to Thursday from 10AM - 4PM (In-Person) 
Upcoming Events
The Associated Students Women's Center is now providing students with free pregnancy tests! Complete this form to request a pregnancy test and select a time to pick it up.
These 30-minute events are a wonderful way to learn more about potential career paths as well as the different companies and organizations that are out there.
When: Friday, April 1st
Time: 11:00am - 1:00pm
Location: Zoom; Meeting ID: 967 0068 6415   Password: 228240
When: Friday, April 1st
Time: 7:30pm - 9:00pm
Location: Annex 1
When: Wednesday, April 6
Time: 4:00pm - 5:00pm
Location: Zoom
Program
Mozart - Piano Quartet No. 2 in E-flat Major, K. 493
Penderecki - Trio for Violin, Viola, and Cello
Brahms - Piano Quartet No. 3 in C minor, Op. 60
Pre-concert Talk: April 10, 2022, 2:00 p.m.
Concert: April 10, 2022, 3:00 p.m.
Residency: April 11, 2022
Tickets Available: March 27, 2022
Location: 
Creative Arts Building, McKenna Hall
A grad student researcher is looking to interview a few SFSU students who self-identify as Latinx/a/o. The topic of the interview is racial-ethnic identity and skin color. You must be 18+ and you will be compensated. If you're interested, please reach out to Betsy Paredes at bparedes@mail.sfsu.edu by Tuesday, April 5th.
hosting a Dolores Park Meet up! Come by! Snacks and drinks will be provided. Hope to see you all there!
When: Friday, April 1st
Time: 1:00pm - 4:00pm
Location: Dolores Park
You can bring your own lunch and we will also be having pizza! 🍕
When: Monday, April 4
Time: 1:00pm - 2:00pm
Location: Quad(Malcom X Plaza)
The QTRC and SAFE Place present a writer's workshop and an open mic! This writer's workshop will showcase the transformative power of writing as a tool for healing, and highlight the experiences of queer and trans survivors.
 
When: Thursday, April 7
Time: 4:00pm - 5:30pm 
Location: Zoom
The Associated Students Women's Center is seeking models and fashion designers to take part in their art show on Friday, April 29. Apply here and see the flier here!
Health Promotion & Wellness and Mashouf Wellness Center are hosting a game night. Join for board games/video games and a welcoming and friendly environment. Bring your Nintendo switch to show us your Pokmon Party or visit an island on Animal Crossing! Masks will be required. Snacks will be available to go.
When: Friday, April 1st
Time: 7:00pm - 9:00pm
Location: Mashouf Wellness Center Classroom 105
Join us for our Spring tryout clinic! Come learn the SFSU fight song, jumps, and stunts and get prepared for tryouts! Please RSVP to sfsucheerleading@gmail.com 
When: Saturday, April 9
Time: 12:00pm - 2:00pm
Location: Details when you sign up
Need Support?
Dean-On-Call Program 
Real-time support for students and those that may be experiencing difficulties in navigating the universities environment
The Dean-On-Call Program serves as an opportunity for students to drop-in for usual or unusual questions, serve as a support or referral resource, and to help students navigate the university environment.
First-Year Experience Peer Mentors
Fellow students are here to connect you to the campus community & provide one-on-one support!
The First-Year Experience Peer Mentor program provides support available to all first-year students at SFSU! Attend the events & study circles that peer mentors hold every week to meet other first-year students & integrate into the community at SFSU. You can also get individualized support by meeting with a peer mentor.
New Student Help Desk 
Help when you need it most! Visit with New Student Programs and the Gator Mentors! 
The New Student Help Desk is open five days a week, Monday - Friday, every week! Make sure to check our website for our updated hours. A GatorMentor is always there to answer any pressing questions you may have. The Help Desk is available for reservations Monday through Friday, from 9 am to 4 pm. If you would like to make a reservation, please email your assigned Gator Mentor directly, and they will assist you in setting up a reservation. Don't have a Gator Mentor? Email us at nsp@sfsu.edu