Hello Gators and welcome to the newest addition of our NSFP FroshMemo!
We encourage you all to build the habit of keeping up with this memo as a way of staying in tune with all of our campus resources, activities, and events for the Spring 2021 semester!  Additionally, compiling dates, deadlines, event times, and any other information you deem helpful into a space where you will not forget it, as this is an easy way to stay on track of all things San Francisco State University related.  This memo is an excellent way to have some fun and enrich your college experience, both socially and academically, here at SFSU!
Issue 30 Articles
Professional & Financial Opportunities!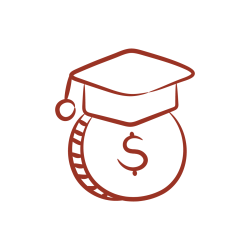 Scholarship Highlight!
Stella Chan Memorial Scholarship
In memory of Stella Chan, alumnus, the fund is to be used as an annual scholarship for current SFSU graduate and current SFSU undergraduate social work students who are committed to working in the Asian community. Apply by May 31, 2021 at this link.
Internship Opportunity!
Non-Profit Development Intern (San Diego)
The American Institute for Behavioral Research and Technology (https://aibrt.org) is looking for talented and highly motivated students to work with distinguished psychologist Dr. Robert Epstein on non-profit development projects. Dr. Epstein is the former editor-in-chief of Psychology Today magazine, a Ph.D. of Harvard University, and the author of 15 books and more than 300 articles. He is also one of the most frequently interviewed psychologists in the world. We are currently looking for people to help us with non-profit development projects. Such projects may include helping to obtain public funding through means of fundraisers and crowd, seeking private funding by connecting with donors who are interested in furthering our research, seeking out government grants for AIBRT to submit to, and forming LOI's (Letter of Inquiry's) to pursue said grants on behalf of AIBRT. Apply by June 30, 2021 at this link.
Important Dates and Deadlines
We highly recommend students bookmark or calendar these dates on their phones or computer calendars.
Saturday, February 13-Monday, April 19

Withdrawal from Classes or University (For Compelling Reasons)

Tuesday, April 20 - Friday, May 14

Withdrawal from Class/University (By Exception)

Friday, May 14

Last Day of Instruction

Monday, May 17 - Friday, May 21

Final Exams

Monday, May 10

Fall '21 Class Schedule on the Web

Friday, May 21 @ 5 pm

Credit/NoCredit Deadline
Featured Events!
Join at the link! Download Discord to join multiple clubs and their events. Please say hello in the #general chat.
Welcome to Cru, an organization passionate about connecting people to Jesus Christ. Looking for a community of believers? Have questions about life and God? Just interested in learning what we are all about? Please join our weekly meetings on Wednesdays at 8pm! We frequently have a variety of unique guest speakers and frequently host game nights to get to know one another.
Join HPW's Monthly Art Night to socialize, network, and listen to music along with art and new friends. The SUPP student organization will be co-hosting and facilitating fun activities each month. All you need to bring is yourself and your favorite art supplies.
Casual Friday coffee social. Meet fellow music nerds and peers outside the class setting.
Register with SF State Student Email: https://bit.ly/CreativeStressReductionWS After registering for this workshop an approval email will be sent to the facilitator. Once approved, you will receive an email with the Zoom link for the date you signed up for. In the email, click the text that says "Click Here to Join". You will then be prompted to join the workshop's zoom meeting.
An open support group who are needing a safe space to process their college experience during the pandemic and build a sense of community with other students learning alone.
Discussion topics are developed by group members and can include virtual learning challenges, feelings of loneliness and isolation, family/friend concerns, setting boundaries, coping creatively, and more!
Come join the AS CoSE Rep to share and discuss your experience of Spring 2021 and how that shapes your expectations for Fall 2021. Dean Domingo and Associate Dean Marzke will be in attendance to answer all questions and concerns.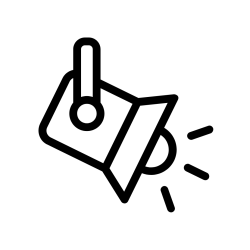 Event Spotlight!
Open Forum for the Assistant Dean of Students Candidate: 
The Assistant Dean of Students Search committee invites you to participate in an Open Forum for the Assistant Dean of Students candidate. 
Tuesday, May 4th 3:00 – 3:50 PM Open Student Forum: Question Prompt and Q&A: 
The Assistant Dean of Students is responsible for managing the vision, strategic direction, and day-to-day operations of the New Student and Family Programs Office and the First-Year Experience Initiative, including New Student Orientation and Online Orientation, week of welcome activities (GatorFest!), the First-Year Experience Initiative, Parent & Families Program, Peer Mentoring programs, and various academic and social transition programs for students, parents, and families. This position serves as an advocate for students by representing the needs of students to University staff, faculty, and administrators, including providing direction and intervention for students in crisis and non-crisis situations; coordinating services and resources; assisting with the administration of the student code of conduct.
Come meet the candidate and share your voice and vision for students at SF State. As students it is important we have our voices heard and interact with candidates to hear more about their vision for our campus and our student body!
Other Open Forums:
Vice President & Chief Financial Officer of Administration
Monday, May 3, 2021 at 1:45pm-2:45pm: Richard Storti. Click to RSVP
Tuesday, May 4, 2021 at 1:45pm-2:45pm: Jeff Wilson. Click to RSVP
Wednesday, May 5, 2021 at 10:30am-11:30am: Jeanine Hawk. 

Thursday, May 6, 2021 at 9:15am-10:15am: Jeanine Hawk. Click to RSVP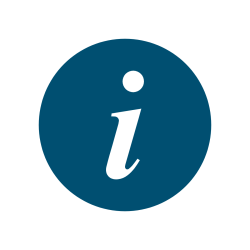 SFSU Resource of the Week!
Are you looking for more nutritious and financially available food options?
With all of the strenuous financial obligations that students have in college, at times many students have limited access to nutritious foods. Associated students developed Gator Groceries to fight food insecurity and provide Meals & Snacks for SFSU students every Wednesday and Thursday from 11:00AM-1:00PM. Bring your student ID and an active email to the Cesar Chavez Plaza Level to get free, nutritious groceries that can support you in your experience at SFSU. If you have any questions email foodpantry@asi.sfsu.edu.
Need Support?
Dean-On-Call Program 
Real-time support for students and those that may be experiencing difficulties in navigating the universities environment
The Dean-On-Call Program serves as an opportunity for students to drop-in for usual or unusual questions, serve as a support or referral resource, and to help students navigate the university environment.
First-Year Experience Peer Mentors
Fellow students are here to connect you to the campus community & provide one-on-one support!
The First-Year Experience Peer Mentor program provides support available to all first-year students at SFSU! Attend the events & study circles that peer mentors hold every week to meet other first-year students & integrate into the community at SFSU. You can also get individualized support by meeting with a peer mentor.
New Student Help Desk 
Help when you need it most! Visit with New Student Programs and the Gator Mentors! 
The New Student Help Desk is open five days a week, Monday - Friday from 9 am-12 pm & 1 pm-4 pm every week! A GatorMentor is always there to answer any pressing questions you may have. The Help Desk is available for reservations Monday through Friday, from 9 am to 4 pm. If you would like to make a reservation, please email your assigned Gator Mentor directly, and they will assist you in setting up a reservation. Don't have a Gator Mentor? Email us at nsp@sfsu.edu