FroshMemo Archived Issue 28 Spring 2021
Greetings Gators, we are halfway through April! 
We are coming up on the conclusion of our Spring semester and the commencement of Summer 2021!  With this, we want to encourage all of the members of our Gator family to finish this academic year off strong and hope you find all the success you desire.  As always this article will feature a multitude of resources, student written articles, events going on around campus, as well as a host of other information regarding San Francisco State University.  Remember to utilize our Ask-Ali feature to ask any question that you would like Ali-Gator to answer and participate in our Gator Spotlight feature to meet other students attending our University!
Issue 28 Articles
Ever wonder who or why Alli the alligator is our mascot?
When San Francisco State was founded, we were known as the San Francisco Gaters as in the Golden Gaters, this was selected by students in 1931! After misprints and frequent misspellings students began to connect to a new mascot of 'Gators'. This is relevant as San Francisco State University and it's students have a history of social justice and strength through its countless student-led movements. Gators are known for their strength and in this way it is relevant to our students and staff!
Alli the Alligator can be found at all the most fun events on campus like sports games or student led events! If you see Alli don't be shy to take a picture with our beloved Gator! Alli works hard and appreciates the love. I personally have a few pictures with Alli that I know I'll look back on fondly in my time as an alumni.
Use websites that you can play in the background
Drive & Listen
You can "drive around", virtually that is, and listen to audio. You can select the different countries and listen to their radio stations while you study at home!
I Miss My Cafe
Simulating a real cafe with sounds like a barista preparing your order, coffee cups being stacked and moved around, and machinery being operated. You can control the volume of these sounds and the Spotify playlist provided.
Lifeat.io
Control the virtual setting like wanting the beach, cafe, a walkthrough LA, or Beijing at night. Control the sounds and the Spotify playlist.
Use apps to calm you down
Rootd
Panic attack Relief
Fabulous
Daily Self Care
Tappy - Taptic Fidgtier
Fidgeting app designed to help reduce stress and anxiety
San Francisco State University offers a host of resources geared towards bettering our Gators experience here at State, this week's article will focus on the in's and out's of GatorXperience!
Feeling detached from our University?  Longing for interaction with other students and faculty on staff?  Ran out of ideas to do indoors during quarantine?  If any of these apply to you, or if you are just looking to get involved on campus, GatorXperience is just the webpage for you!  This application allows our students to discover unique opportunities at SFSU through exploring our University's 200+ organizations, attending events, and even in tracking your involvement to showcase to others or simply for your own record.  Additionally, students can keep up with the latest news revolving around the various organizations found on campus through this application and can use it's campus links directory to view some of the highly requested resources such as the Basic Needs program or the First Year Experience page.  
For students looking to participate or become members of any of our campus organizations, this is also a great application to use in order to see events your organization of interest is facilitating, as well as in finding their contact information in order to reach out.  A simple search of an organization and a visit to their page presents descriptions of that clubs mission/interests, full rosters including club Officers, public events held, prior or upcoming, as well as links to their personal web pages and contacts.  It is always advised that if you are looking to become a part of an organization, reach out!  Introduce yourself and get to know some of the committee's members as well as what the organization is even all about.  There is no shame in attending events or letting your curiosity carry you, and personally speaking, I have found I have made some of my most impactful and meaningful connections on campus simply through having the courage to introduce myself and start up a conversation!  
What's the 411 About the 415?
Hi Alli,
April Fools' Day may be over, but my allergies are definitely an ongoing joke! Be my comic relief.
Your Fellow Gator,
Boe Zoe
Hi Boe,
Laughter is the best medicine after all, so why not? The following is a list of jokes that you would most likely find on the back of a Laffy Taffy wrapper:
Q: Name a bow that can't be tied.
A: A rainbow.
Q: What falls but never gets hurt?
A: The rain!
Q: What do you call a mushroom who is the life of the party?
A: A fun-gi.
Q: What did the seed say to the flower?
A: OK, Bloomer.
Q: What did the tree say to spring?
A: What a re-leaf.
Get well soon and see ya later, Gator!
XOXO,
Alli
P.S. Do YOU have questions without answers? Ask Alli by filling out this form!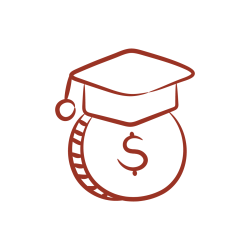 Scholarship Highlight!
Classes of the 1960's Endowed Scholarship
The Classes of the 1960's Endowed Scholarship intends to provide financial support for undergraduate students. Go to the posting on Academic Works to get more information and to apply. Apply by May 1.
Summer Internship Opportunity!
Summer Research Internship with the First-Year Experience at SFSU!
Apply by April 26! Work with us this summer for our Remote Research Internship between June 1 – July 2! This opportunity is for first-year students who will be going into their second year in 2021-2022. You will get a chance to research and call first-year students to see how their first-year has been and to see what support they may need as they enter their second year. You will receive a stipend of $400! This opportunity is limited to only students going onto their second year. You must be willing to commit 12 hours/week and be able to attend Zoom meetings on Mon/Wed 2-3pm. Apply by Monday April 26 at this link. Direct any questions to Firstyear@sfsu.edu
Important Dates and Deadlines
We highly recommend students bookmark or calendar these dates on their phones or computer calendars.
Saturday, February 13-Monday, April 19 Withdrawal from Classes or University (For Compelling Reasons)

Tuesday, April 20 - Friday, May 14 Withdrawal from Class/University (By Exception)

Friday, May 14

Last Day of Instruction

Monday, May 17 - Friday, May 21

Final Exams

Monday, May 10

Fall '21 Class Schedule on the Web

Friday, May 21 @5 pm

Credit/NoCredit Deadline
Featured Events
Shannon Deloso served as Associated Students' Ethnic Studies Representative leading the campaign to "Defend and Advance Ethnic Studies at SFSU," sparking a nationwide movement to support Ethnic Studies. Receiving her masters at UCLA she continues to fight for Ethnic Studies in K-12 education as an educator in the Bay Area. Shannon will speak about Asian American Women Scholars' Resistance and Renewal in the Academy
Come join the Intramural Sports team as we are offering drop in Among Us Rooms. Click the zoom like to join. Among Us night will be held bi-weekly.
This group is for Asian American, South Asian, Arab American, and Pacific Islander womxn and individual who identifies as part of the femme spectrum, including non-binary, gender non-conforming, and trans folx are invited to join. During this session, we will be hearing from three guest speakers who will shed light on working in their fields as Asian American, South Asian, Arab American, and Pacific Islander womxn! The three speakers include Kristina Wong, a performance artist and creator, Elisiva Maka, a local business owner, and Cat Nou, a public policy leader and expert.
Help Support Local Bay Area Businesses.
Processing "unprecedented" times - utilizing Art Therapy in the time of COVID. Drew Bernard is a 24 year old Black Pinay born and raised in Daly City, California. She fell in love with the healing properties of art at the age of 6 and it has been her peace and savior ever since. Drew is currently in preparation to become an Art Therapist to help others find that same freedom.
Please join us in a live virtual tour featuring artists whose work addresses the urgency of the climate crisis. During the tour, each artist will be telling us about their art process and what they hope to convey to their audience.
Help Support Local Bay Area Businesses.
Learn about budgeting and money management.
Virtual organizing Series
Help Support Local Bay Area Businesses.
Help Support Local Bay Area Businesses.
Get Featured! Get Connected!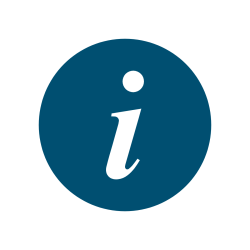 SFSU Resource of the Week!
What can the SFSU OneCard be used for?
All SFSU students are eligible for the OneCard representing a form of identification and access to different resources on and off campus. The Onecard can be used as a library card at the J.Paul Leonard Library where students can purchase their printing access and can rent out books. It can also be used as an all-in-one transit card for the Bay Area so students can access Muni for free, and BART for 50% off. Finally, the OneCard serves as a door access card for residential students. 
To get your ID card, download the Gator Transition Guide in the Gator Guides app and upload your "ID Card Photo Submission" - downloadable through the Apple Store and Google Play.
Need Support?
Dean-On-Call Program 
Real-time support for students and those that may be experiencing difficulties in navigating the universities environment
The Dean-On-Call Program serves as an opportunity for students to drop-in for usual or unusual questions, serve as a support or referral resource, and to help students navigate the university environment.
First-Year Experience Peer Mentors
Fellow students are here to connect you to the campus community & provide one-on-one support!
The First-Year Experience Peer Mentor program provides support available to all first-year students at SFSU! Attend the events & study circles that peer mentors hold every week to meet other first-year students & integrate into the community at SFSU. You can also get individualized support by meeting with a peer mentor.
New Student Help Desk 
Help when you need it most! Visit with New Student Programs and the Gator Mentors! 
The New Student Help Desk is open five days a week, Monday - Friday from 10 am-12 pm & 1 pm-2 pm every week! A GatorMentor is always there to answer any pressing questions you may have. The Help Desk is available for reservations Monday through Friday, from 9 am to 4 pm. If you would like to make a reservation, please email your assigned Gator Mentor directly, and they will assist you in setting up a reservation. Don't have a Gator Mentor? Email us at nsp@sfsu.edu