FroshMemo Archived Issue 26 Spring 2021
Greetings Gators and welcome back from Spring Break!
We hope you all had a relaxing and safe break and that you were able to get away from the responsibilities that school brings.  This article features a host of activities, resources, articles, and other information pertaining to our campus and how to get involved here on campus.  We hope that the provided information is found useful and don't forget to interact with our Ask-Ali to answer any questions you may have or with our Gator Spotlight feature, which showcases our student body here at SF State! 
Issue 26 Articles
Are you looking forward to campus life? Well, now there's even more to look forward to, with our new Science Building in the works!
The new science building is major and exciting news with construction beginning in January 2022! This building will also be home to our College of Extended Learning (CEL)! I am so excited to share that it will provide new classrooms, spaces, and equipment for us students to work with. This will allow more innovation within our College of Science and Engineering and more to explore and experience. Centers within this building will also provide guidance for careers beyond college and help facilitate these transitions. 
This building is also being made with sustainability & students in mind. Some of these sustainable features include: being a 100 percent all electric building with an active mechanical heat recovery system, 25 percent reduction of storm water runoff from the existing site, high-reflectivity cool roof, high-performance glazing, low-flow plumbing fixtures, and advanced lighting controls! Informal space within the building will exist where students can spend time. This means new spaces for exchanging ideas, doing homework, or eating lunch with friends! 
Our campus has many great things planned and so much to look forward to. I am very excited to explore the new aspects of our campus! More information about San Francisco State's University plans can be found on the Capital Planning website!
Check your degree progress and plan Fall 2021 courses:
Check your Degree Progress Report (DPR) to ​review remaining requirements ​and plan for fall courses.
 
​If you have questions about your DPR or need support, please make an advising appointments with your ​assigned advisor from ​the Undergraduate Advising Center through Navigator.

​Your advisor can assist you with reviewing the Degree Progress Report and can help you plan for next semester.
Your advisor can also help you affirm your choice of majors and can offer referrals to faculty advisors in your major (if needed).
Meditation, though often thought of as being a practice for the spiritually inclined, is actually something that anyone can practice, at any point in their day!  Oftentimes, we see an activity such as meditation as being low on the list of priorities in our daily lives, and thus it can easily be swept under the rug of the list of "To-Do's" in an average day.  However, I would like to pose the argument that this should be one of the most essential activities that we, especially as college students undergoing an unprecedented worldwide event, should try to complete daily.  Between the stressors of various assignments, midterms, and the quizzes involved in academic life, as well as the outside tension that may be present in our personal lives, it can be quite simple to slip into a mental or physical funk.  However, these are issues that may arise that can largely be reduced or diminished entirely by simply taking some time to yourself to observe your breathing, enjoy some quiet, and recenter oneself.  
One such study by the name of "Mantra Meditation Programme for Emergency Department Staff: A Qualitative Study" viewed the effects of meditation in emergency responders, providing results that coincide with the power of meditation.  Results from study describe that, "Meditation might represent a viable tool to develop attention and awareness, improve emotion regulation and improve their capacity to cope with stress, which may impact their workplace well-being, wider health service, patient safety and quality of care" (Lynch et al., 2018).  While this is useful information, one might be wondering, what do emergency responders have to do with college student stress?  Simply think of the responsibilities these responders are often tasked with and the stresses these tasks bring, these professionals having been proven by research to undergo the most stress out of any profession.  If meditation can aid in reducing the impacts of tension on these individuals, ponder on the impact it could have on our own lives as college students now!  Personally, meditation has been a way of fixing myself in the present when my head is often caught up in the past or future, and helps in both observing the emotions I feel and what to do with them, and I hope some of you can experience the same.
What's the 411 About the 415?
Dear Alli,
First, it was the time change, and now, it is the weather change. As the weather warms, how do I keep cool?
Your Fellow Gator,
April May
Dear April,
Do not sweat! This cold-blooded reptile knows a thing or two about how to keep cool! The following is a list of recommendations on how to keep cool:
Drink water throughout the day
Make/Eat a popsicle
Wear light-colored, breathable clothing

Fabric suggestions: Cotton, Linen
See ya later, Gator!
XOXO,
Alli
P.S. Do YOU have questions without answers? Ask Alli by filling out this form!
Financial & Career Opportunities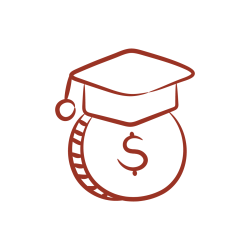 Scholarship Highlight: Working Student Scholarship
Working Student Scholarship
The Working Student Scholarship is intended to support undergraduate students in the College of Science and Engineering (COSE), who demonstrate a need for financial assistance and are a working student. Awarded in the Fall 2021 semester to undergraduate students in the College of Science & Engineering. Go to the posting on Academic Works to get more information and to apply.
Summer Internship Opportunity
Summer Internship at California Ocean Protection Council
Apply by April 19! The OPC Summer Internship is a 10-week, full-time paid internship that includes experiential learning, multidisciplinary collaboration, mentorship, professional development, and opportunities to work with multiple stakeholders. This internship experience will give students opportunities to be actively engaged in acquiring skills, increasing knowledge, and being exposed to what careers in ocean and coastal zone research and management can entail. All of the interns will work on projects and efforts related to advancing the OPC's Strategic Plan to Protect California's Coast and Ocean. Check out the SFSU Handshake website internship posting.
Important Dates and Deadlines
We highly recommend students bookmark or calendar these dates on their phones or computer calendars.
Saturday, February 13-Monday, April 19 Withdrawal from Classes or University (For Compelling Reasons)

Tuesday, April 20 - Friday, May 14 Withdrawal from Class/University (By Exception)

Friday, May 14

Last Day of Instruction

Monday, May 17 - Friday, May 21

Final Exams

Monday, May 10

Fall '21 Class Schedule on the Web

Friday, May 21 @5 pm

Credit/NoCredit Deadline
Featured Events
Come attend the Health Promotion & Wellness Summit to meet and learn with other SF State students! There will be a section on growth mindset, organization, managing stress, self-care and safe partying tips. There is a registration limit, the first 200 students who RSVP will be admitted. You will also receive an Amazon gift card of $10 for attending the summit and completing an evaluation survey.
Virtual Music Festival 2021.
Join us for a fun movie trivia night! Form teams and have fun answering questions in a jeopardy-style format, with topics ranging from classics, to Marvel movies, to Disney! Feel free to bring your own snacks and beverages! RSVP at http://bit.ly/fye-movie-trivia. Questions or Accommodations? Email firstyear@sfsu.edu.
This year's 2021 battle of the bands for a chance to open for Rico Nasty at the 10th Anniversary of Rhythms Music Festival!
Meeting new people and making friends has become even more difficult because of COVID-19. Queer and Trans connections is a speed meeting event where you can get to know others on a secure zoom call. We are creating this space to provide our trans and queer family a welcoming environment to gather and talk one-on-one in a breakout room. We hope this experience can build acquaintances and/or friendships. Please RSVP so you can safely kiki with others!
Come learn the basics of food pantry staples and how to cook affordable meals with that college student budget. 
Hey Gators! DJ Competition sign ups are now live and YOU could have a chance to open for Rico Nasty for the 10th Anniversary of Rhythms Music Festival 2021.
What does "accountability" mean? It's a scary and often vague word for many of us, yet, it is so essential in maintaining healthy relationships. Join us starting Thursdays, April 15th, from 12:30-2PM as we explore how to practice accountability when we've caused harm, how to give a genuine apology, and how we can build our support network to prevent causing future hurt and harm. Space is limited.
Virtual organizing series
Virtual Music Festival 2021.
Join HPW's Monthly Art Night to socialize, network, and listen to music along with art and new friends. The SUPP student organization will be co-hosting and facilitating fun activities each month. All you need to bring is yourself and your favorite art supplies.
Virtual Music Festival 2021.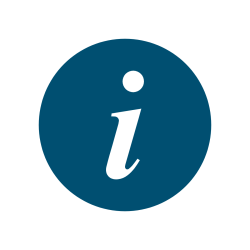 SFSU Fact of the Week!
Which university established the first College of Ethnic Studies?
In 1969, SFSU worked to establish the first College of Ethnic Studies working for all students to have the educational experience that can redefine the lives of people of color from their own perspectives. The College offers 350 courses every year to promote advocacy and societal shift in perspectives and rights by reversing university and societal inequities. Being the first College of its kind, it has been an inspiration to other universities to build their own Ethnic Studies college. The College of Ethnic Studies at SFSU was the direct  result of the demands made from campus-wide protesters throughout 1968 and 1969. Learn more by visiting the College of Ethnic Studies website.
Need Support?
Dean-On-Call Program 
Real-time support for students and those that may be experiencing difficulties in navigating the universities environment
The Dean-On-Call Program serves as an opportunity for students to drop-in for usual or unusual questions, serve as a support or referral resource, and to help students navigate the university environment.
First-Year Experience Peer Mentors
Fellow students are here to connect you to the campus community & provide one-on-one support!
The First-Year Experience Peer Mentor program provides support available to all first-year students at SFSU! Attend the events & study circles that peer mentors hold every week to meet other first-year students & integrate into the community at SFSU. You can also get individualized support by meeting with a peer mentor.
New Student Help Desk 
Help when you need it most! Visit with New Student Programs and the Gator Mentors! 
The New Student Help Desk is open five days a week, Monday - Friday from 10 am-12 pm & 1 pm-2 pm every week! A GatorMentor is always there to answer any pressing questions you may have. The Help Desk is available for reservations Monday through Friday, from 9 am to 4 pm. If you would like to make a reservation, please email your assigned Gator Mentor directly, and they will assist you in setting up a reservation. Don't have a Gator Mentor? Email us at nsp@sfsu.edu