FroshMemo Archived Issue 25 Spring 2021
Greetings Gators and happy Spring Break!
With midterms lingering and workloads increasing, we hope this memo can be utilized to destress from your responsibilities and stay informed with SFSU events.  There are a host of activities, resources, and articles provided through this memo that can be utilized to help students in navigating what can be a challenging time or ultimately unwind from the day.  Be sure to check out this week's assets and get involved through our Ask-Ali feature or the Gator Spotlight!
FroshMemo Issue 25 Spring '21
Here we are, stuck at home again for SpringBreak. There are still a few ways us college students can have fun though. 
Fun things to do over Spring Break without having to leave your house!
Well, the first thing is a bit of a lie, but you won't have to leave the front of your house. Go back to your childhood and show off your art with sidewalk chalk.
Speaking of childhood art, roll out your canvas, or a vast amount of construction paper and dig into your closet for finger paint. Getting messy was always an option so go ahead and express yourself in ways that college and life have tried to suppress.
If you want to try something a little different, give yourself a challenge! During Spring Break give a room in your house a complete makeover or do a different makeup look for each day! For me, I have been slacking on my movies, so I am going to watch a movie for each day of Spring Break.
Working on yourself too is very important. Give yourself time to reflect on the Spring semester and ask yourself, what worked what didn't work. Did you finish midterms strong? Were you stressed out and finished feeling unsatisfied? Also, plan for what's ahead. Do you know what classes you have to take during Fall 2021? Should you check with an advisor on your pathway. Do you need to take classes during the Summer? If you have any questions please ask here.
Use the 7 days that you have and take a break.
Fisherman's Wharf
Learn about some of the locations, streets, events, and culture surrounding our great city!  In this week's memo, we will explore the history of the must-see destination, Fisherman's Wharf! 
Found on the northern waterfront of San Francisco, Fisherman's Wharf is one of the city's greatest attractions and busiest tourist spots.  Lined with souvenir shops, restaurants, eateries, boutique's, and the infamous Ghirardelli Ice Cream/Chocolate shop, this destination has something attuned to the tastes of almost anyone.  
However, this was not always the case for the Wharf, as the scenic waterfront was once used as the main port of entry to San Francisco and an extremely industrious place.  Immigrants, food, lumber, and building supplies were constantly in flow into the port and supplied the rapidly growing city.  There was also a great influx of both Chinese and Italian fishermen who came to the port to make a living out of catching fish and crab that occupy the area, and added to the great diversity that is to be found in this wonderful city!  The fisherman located here in the early days of its existence were the first to set up a regular market in this area, selling oddities found in their fishing catches to housewives and also monetized the fish they had collected.  This blend of culture and tradition of new and old is what makes Fisherman Wharf the authentic, unique location it stands as today and proudly boasts its pride in it's history.  
What is interesting about Fisherman's Wharf is that it actually rests on land created from the rubble of buildings destroyed in the earthquakes and subsequent fires that struck the area in 1906.  Additionally, much of downtown San Francisco itself also rests on similar foundations, and has prompted the city to make vast adjustments to the construction of buildings and facilities throughout the area in case of future incidents.  Overall, this is a picturesque destination filled with activities to fill up one's day and a culture that refuses to be diminished despite the hardships it has faced.  
What's the 411 About the 415?
Abraca-Alli,
I really did it this time! I piled up all of my work just to complete it during spring break. I'm surprised magic wands haven't been invented yet because if they were, then I would make all of my assignments d i s a p p e a r.
Your Fellow Gator,
Mags Ihk
Mags,
Although we do not have magic wands, we have the next best thing: a pencil. A pencil is well, a pencil; however, if you wave your pencil around and chant "Hocus Pocus! Ready to Focus," it will instantly improve your mood and essentially, encourage you to start your assignments. A pencil is truly a makeshift magic wand.
You can also use a pencil, or any writing instrument, for its intended, practical purpose: to write. For instance, you can use a pencil to write a checklist of your daily tasks on a sticky note, a regular-sized piece of paper or even on the blank space of a Rice Krispie Treat wrapper! While tackling an abundance of assignments, reminders, in any form, are helpful.
Reminder: Spring break is a BREAK, so set aside time to relax and reflect.
See ya later, Gator!
XOXO,
Alli
P.S. Do YOU have questions without answers? Ask Alli by filling out this form!
Summer Internship Opportunity: Public Interest Internship as Healthcare Advocacy Intern 
Apply by April 9! The Alliance for Children's Rights provides free legal services and advocacy to protect the rights of impoverished and abused children and youth in LA County, enabling them to have safe, stable homes, healthcare, and the education they need to thrive. Clients include children in foster care, runaway and emancipating youth, relative and non-relative caregivers and children with educational, physical, and emotional disabilities. The Alliance is actively recruiting a health care intern for its challenging 10-week summer program. The health care intern will interact with potential Alliance clients and collaborate with Alliance staff, while learning about the Los Angeles County dependency system and the resources available to those involved in the system. Check out the SFSU Handshake website internship posting.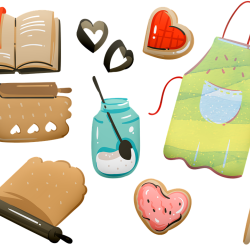 Trying New Recipes!
With spring break rolling around the corner, this is a great opportunity to try and do a little self-care through eating a nice home-cooked meal or bonding with someone over it!
I have found a lot of comfort lately in trying to make myself some good food while I am going through stress in order to destress! If you're a beginner like me or a more experienced chef there's a lot to be said about making yourself a meal as far as feeling fulfilled, content, and less stressed. Personally, I think a homemade meal for me is so special and something to bond over with family or friends. It really is an act of self-care to eat well and be invested in that process of knowing what you're eating. 
You may be wondering where you can find a recipe or where to start. As a beginner cook I do my best to follow recipes very closely. As far as recipes go, asking a friend what their favorite dish is, is a great way to find what to make next. Beyond that, buying a recipe book or searching online is a great way to find something new to cook for yourself too. Below is a recipe for my favorite food I eat for breakfast or lunch!
Avocado Toast: This is a personal favorite. As a lover of avocados and breakfast food, this is my go-to as a snack or as a light breakfast. It takes about 15 minutes but I always feel better making myself a meal no matter how small!
INGREDIENTS:
2 slices sourdough bread
2 tablespoons vegan cream cheese
1 avocado, roughly smashed
Lemon or Lime juice
Crushed red pepper flakes
Salt & Pepper
RECIPE: Spread cream cheese on each piece of toast, I prefer cashew cream cheese. Divide the crushed avocado between the slices, then top with lemon juice & spices (pepper flakes, salt, and pepper to keep it simple) for taste. Add an egg on top if you feel like mixing it up!
Scholarship Highlight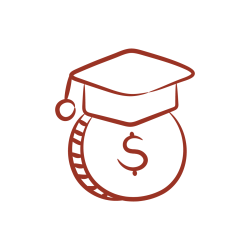 Scholarship Highlight
The Ariana Mae Hatami Scholarship for Victims of Domestic Violence
The Ariana Mae Hatami Scholarship is for Survivors of Domestic Violence. The Hatami Foundation is envisioned as a resource for victims of domestic violence, and will provide financial and/or emotional support to anyone who is or has been a victim of domestic violence. The foundation also works with local support agencies to connect victims to a wider network of support.  Go to the posting on Academic Works to get more information and to apply.
Important Dates and Deadlines
We highly recommend students bookmark or calendar these dates on their phones or computer calendars.
Saturday, February 13-Monday, April 19

Withdrawal from Classes or University (For Compelling Reasons) 

Monday, March 22 - 25 Friday, March 26

Spring '21 Spring Recess (No Classes, Offices Open)

Wednesday, March 31 

Cesar Chavez Day / No Instruction

Tuesday, April 20 - Friday, May 14

Withdrawal from Class/University (By Exception)

Friday, May 14 

Last Day of Instruction

Monday, May 17 - Friday, May 21

Final Exams

Friday, May 21 @5 pm

Credit/NoCredit Deadline

 
Featured Events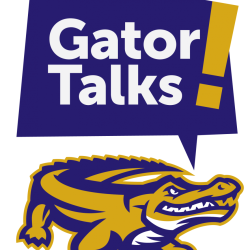 Gator Talks!
Now that you're in, get to know us! Gator Talks is a series of virtual events for our admitted students. THAT'S YOU!
Led by fellow student Gators, faculty and staff, these talks will introduce you to all things SF State. They will guide you in your next steps to secure your fall admission, introduce you to your major and campus resources, give you a chance to meet current Gators and much more!
Join this group of Black women students, staff, and faculty dedicated to creating spaces of joy, community and celebration as an act of resistance.
In honor of Womens History Month, SF State will welcome three Bay Area alumnae for a Women at Work and the Work We Do panel session from 10 to 11 a.m. Monday, March 29. The alumnae will share stories about their work in city and state government and community service while juggling family and other priorities. Moderated by AVP of Human Resources Ingrid Williams, this conversation will include Daly City Mayor Juslyn Manalo; Christine Chilcott, CEO of Girls Inc. of the Island City; and Elmy Bermejo, regional director of Northern California for the Office of the Governor. This event is free for female-identifying, non-binary and women-allied staff, faculty and student leadership at SF State and welcomes persons with disabilities. Reasonable accommodations may be provided upon request. Space is limited. This event is sponsored by Human Resources in collaboration with the Office of the President.
To RSVP, email women@sfsu.edu.
This is a 6-week Student Success Group focused on supporting Asian American, South Asian, Arab American, and Pacific Islander womxn. We'll discuss navigating academia, social stigmas, mental health, and more. All individuals who identify as "womxn", femme, non-binary, and non-conforming are invited to join.
In this webinar, we'll cover online resources to find jobs and internships and how to maximize your online presence for career success!
Hang out with mental health student leader, Devin to talk about all things tea. What types of tea, tea benefits, tea and caffeine will be discussed. Participants will receive a tea kit and can participate in one or multiple sessions however will only receive it once.
Professionals from Pixar and Disney discuss their work, including story artist Bobby Rubio and producer Krissy Cababa ("Float") as well as marketing and creative director Angela Affinita ("From Our Family to Yours").
Now that you're in, get to know us! Gator Talks is a series of virtual events for our admitted students. THAT'S YOU!
Led by fellow student Gators, faculty and staff, these talks will introduce you to all things SF State. They will guide you in your next steps to secure your fall admission, introduce you to your major and campus resources, give you a chance to meet current Gators and much more!
Are you having trouble paying for groceries or finding stable housing? SF State has many programs that can help. Come find out more about what's available for you!
Learn how to sew face masks as a form of activism and protection in COVID times.
Participants will retain an educational analysis of the roots of techno for the first part of the event. Then we will transition to highlights and uplifting Black Queer and Trans artists through a DJ set.
Link will be in QTRC Instagram Bio (@as_qtrc_sfsu), Contact AS QTRC email for more information qtrc@asi.sfsu.edu
The Lam Family College of Business at San Francisco State University is hosting our seventh annual Womens Emerging Leadership Forum as an online event. The event theme this year is Leading through Uncertainty". This annual event is a lively and engaging forum designed to help women achieve their full potential in the workplace by bringing together a diverse group of successful and aspiring leaders to exchange ideas and hard-earned insights, share knowledge and learn how to avoid common pitfalls on the path to career advancement, and identify ways to enhance your leadership skills while making meaningful connections and expanding your professional network.
The Spring 2021 Virtual Fairs are rapidly approaching! Please join us to learn about how to navigate Handshake's virtual fair platform. We will go over everything you need to know including: logging into Handshake, updating your profile, registering for a fair, signing up for sessions, and more! We highly recommend attending this session prior to attending a virtual fair.
Spotlight Gator! Interested in Being Featured?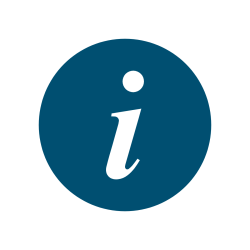 SFSU Fact of the Week
Have you heard of the Garden of Remembrance? 
Many students walk by the Garden of Remembrance every day without understanding its history. The Garden of Remembrance is a waterfall, garden dedicated by the Japanese American artist Ruth Asawa. It is in recognition of all of the Japanese American citizens and the 19 SFSU students that were pulled into internment camps during World War II. It has 10 boulders and a waterfall that are symbolic reminders of the different internment camps, and the growth, energy, and Japanese American return to home.
Need Support?
Dean-On-Call Program 
Real-time support for students and those that may be experiencing difficulties in navigating the universities environment
The Dean-On-Call Program serves as an opportunity for students to drop-in for usual or unusual questions, serve as a support or referral resource, and to help students navigate the university environment.
First-Year Experience Peer Mentors
Fellow students are here to connect you to the campus community & provide one-on-one support!
The First-Year Experience Peer Mentor program provides support available to all first-year students at SFSU! Attend the events & study circles that peer mentors hold every week to meet other first-year students & integrate into the community at SFSU. You can also get individualized support by meeting with a peer mentor.
New Student Help Desk 
Help when you need it most! Visit with New Student Programs and the Gator Mentors! 
The New Student Help Desk is open five days a week, Monday - Friday from 10 am-12 pm & 1 pm-2 pm every week! A GatorMentor is always there to answer any pressing questions you may have. The Help Desk is available for reservations Monday through Friday, from 9 am to 4 pm. If you would like to make a reservation, please email your assigned Gator Mentor directly, and they will assist you in setting up a reservation. Don't have a Gator Mentor? Email us at nsp@sfsu.edu