FroshMemo Archived Issue 23 Spring 2021
Greetings Gators and welcome to this week's NSFP FroshMemo!
Utilize this memo as your one-stop shop for all current events, deadlines, activities, and resources at  San Francisco State University!  While these memos are here for your discretion and personal use, actively implementing them into your weekly schedule can aid in making this semester a more fulfilling experience and providing various opportunities to make memorable connections.  Remember, while we are all spread out with the current circumstances of the world, we as Gators are all in this together and want to maintain the tightly knit community we have here at SFSU! 
FroshMemo Issue 23 Spring 21
The purpose of the Gabriela Sanchez Memorial Scholarship Fund is to assist promising immigrant, first generation students in their pursuit of their college degree at SF State who are DACA eligible or AB540 eligible. Gabriela Sanchez whose memory is honored with the Gabriela Sanchez Memorial Scholarship was dedicated to her studies, actively involved with the SF State community, and eager to accomplish her many goals. She was a recipient of Deferred Action for Childhood Arrivals (DACA), which eased some of the many barriers in the pursuit of her goals of obtaining a college degree and becoming a role model for her family and her fellow undocumented students, who struggle like she did. Go to https://sfsu.academicworks.com/opportunities/11847 to get more information and to apply.
Are you looking for scholarships? Now is the perfect time to look as resources and scholarships are abundantly available. Read below to learn a bit more about what SFSU has to offer!
Scholarships are such a great way to get the extra support you may need financially! Right now is the perfect time as many scholarships are opening up to students. As someone who has applied to many scholarships, I have found them to be absolutely helpful in my time here at San Francisco State University. They offer so many scholarships to a wide variety of majors and groups you may belong to. 
Our San Francisco State Academic Works allow you to access SFSU scholarships, grants, and external opportunities. Beyond that, there is a handy filter where you can narrow down scholarships to meet your criteria. This is a great place to get started in your scholarship search, as there are so many great opportunities there. To sign in and for more information, make sure to visit: https://financialaid.sfsu.edu/scholarships.
Lastly, writing these scholarship essays may seem daunting but fear not! You got this! There are many online resources to support you further. A quick google search can allow you to find many examples. Beyond that, reaching out to a friend or mentor to proofread or give you advice can be very beneficial. Our financial aid office even offers support through example essays and tips, which can be found here: https://financialaid.sfsu.edu/scholarships/Essaysam. I wish you the best in your scholarship search, Go Gators!
What's the 411 About the 415?
Hiya Alli,
Ever since the beginning of the semester, I've felt as if I've been physically stuck in the same spot 24/7. Though I can't necessarily learn in a completely new setting, how do I make my space more comfortable?
Your Fellow Gator,
Pia Lo
Hi Pia,
When I think of "comfortable," I think of soft and fluffy things, like a pillow! Since you want to know how to make your space more comfortable, I recommend utilizing a multitude of pillows for a variety of purposes within your space. The following is a list of recommendations on what to transform your pillow(s) into, while operating in your newfound workspace:
A seat cushion
A back cushion
A tool for an emergency nap
A pile to jump into after completing an impactful assignment
A key component in a sporadic pillow fight with your imaginary friends
The possibilities are truly endless!
See ya later, Gator!
XOXO,
Alli
P.S. Do YOU have questions without answers? Ask Alli by filling out this form!
Important Dates and Deadlines
We highly recommend students bookmark or calendar these dates on their phones or computer calendars.
Saturday, February 13-Monday, April 19 

Withdrawal from Classes or University (For Compelling Reasons) 

Monday, March 22 - Friday, March 26

Spring '21 Spring Recess (No Classes, Offices Open)

Wednesday, March 31

Cesar Chavez Day / No Instruction

Tuesday, April 20 - Friday, May 14

Withdrawal from Class/University (By Exception)

Friday, May 14 Monday

Last Day of Instruction

May 17 - Friday, May 21

Final Exams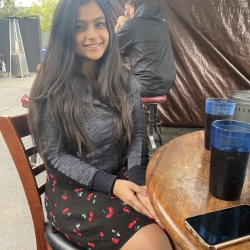 Spotlight Gator
Dia Talwar (she/her/hers)
Class Standing: Sophomore
From: India
Major: Business Administration
Organizations: SUPP, GENB and MOBS (Substance Use Peer Prevention, General Business Org, Management organization for Business Students)
Why did you choose SFSU: I chose SFSU because it has a great business program with information systems as a concentration.The tuition was in my budget as an international student. Also I love the city.
Was SFSU your first choice & why?: No, I was very confused as I applied to 4 different countries and 15 different universities.
What has been your biggest roadblock this past: This semester I have taken all upper division and core classes as they are very different and hectic. I am trying to get into a routine and being more organized.
What is your dream job and why: Being a project manager in the United States. I love the interpersonal communication and handling projects.
Interested in Being Featured?
You can be featured in our memos! Utilize our platform to get connected with others, advertise for your organization, and tell your SF State story! 
If you are interested, feel free to fill out this form, and we will reach out to you with more information.
Women's History Month: Meet Faculty on Campus!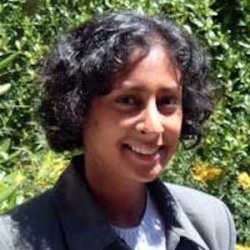 Kasturi Ray
Kasturi Ray - Department Chair, Major Advisor
Dr. Kasturi Ray's focus is primarily on that of women and work; globalization and transnationality; immigration and diaspora studies; as well as colonial, postcolonial, and neo-colonial studies.  Currently focused on composing her book, The Trade in Maids: Cross-Cultural Readings of Paid and Unpaid Domestic Workers, Ray's work is a historical examination of women's work in Hawaii, Bengal, the Philippines, as well as the Bay Area.  Ray is concurrently working on a comparative social history of women workers on nineteenth-century sugar plantations in Hawaii, Trinidad, Tobago, and Louisiana.  
You can contact Kasturi Ray via kasturi@sfsu.edu or through wgsdept@sfsu.edu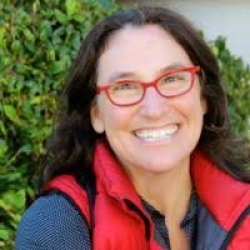 Nan Alamilla Boyd
Nan Alamilla Boyd - Professor, WGS Minor Advisor
Nan Alamilla Boyd's interests in the academic field include that of the history of sexuality, queer theory, historical methodology, urban tourism, and globalization.  Boyd is credited with the creation of her book, Wide Open Town: A History of Queer San Francisco to 1965, and has published multiple articles regarding various topics of interest.  Currently, Boyd is working on a project exploring the history of tourism and commodification of race and sex in four San Francisco neighborhoods.  Nan Alamilla Boyd received her BA in History from UC Berkeley and a MA and Ph.D. from the Department of American Civilization at Brown University.
You can contact Nan Alamilla Boyd via alamilla@sfsu.edu or through wgsdept@sfsu.edu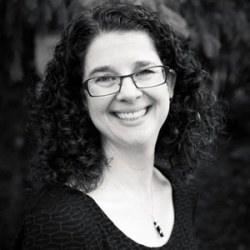 Deborah Cohler
Deborah Cohler - Professor, Graduate Coordinator
Deborah Cohler's areas of interest include that of queer/sexuality studies, feminist theory, critical military studies, and finally in interrelationships among gender, sexuality, race, and nationalism.  Cohler is the author of Citizen, Invert, Queer: Lesbianism and War in Early Twentieth Century Britain, as well as articles on the sexual and gendered effects of World War I as well as the War on Terror.  Cohler is additionally working on creating a monograph that examines mass cultural and subcultural representations of military spouses in US culture at the turn of the twenty-first century.
You can contact Deborah Cohler at dcohler@sfsu.edu or through wgsdept@sfsu.edu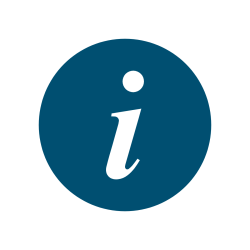 SFSU Fact of the Week:
Why are we the Gators?
In 1931, though the Golden seal, puma, and panther were great contenders for the SFSU mascot, the Golden Gator was chosen. SFSU chose the Gator as our school mascot reflecting on it's strong, well-build, and steadfast qualities. As gators, we strive for strength in our teams and community through every academic, social, and emotional endeavor, while we gradually work to achieve our goals. Being the Golden Gators also reflects on a great connection we have through San Francisco to the astounding landmark; the Golden Gate Bridge.
Need Support?
Dean-On-Call Program 
Real-time support for students and those that may be experiencing difficulties in navigating the universities environment
The Dean-On-Call Program serves as an opportunity for students to drop-in for usual or unusual questions, serve as a support or referral resource, and to help students navigate the university environment.
First-Year Experience Peer Mentors
Fellow students are here to connect you to the campus community & provide one-on-one support!
The First-Year Experience Peer Mentor program provides support available to all first-year students at SFSU! Attend the events & study circles that peer mentors hold every week to meet other first-year students & integrate into the community at SFSU. You can also get individualized support by meeting with a peer mentor.
New Student Help Desk 
Help when you need it most! Visit with New Student Programs and the Gator Mentors! 
The New Student Help Desk is open five days a week, Monday - Friday from 10 am-12 pm & 1 pm-2 pm every week! A GatorMentor is always there to answer any pressing questions you may have. The Help Desk is available for reservations Monday through Friday, from 9 am to 4 pm. If you would like to make a reservation, please email your assigned Gator Mentor directly, and they will assist you in setting up a reservation. Don't have a Gator Mentor? Email us at nsp@sfsu.edu