FroshMemo: Archived Issue 21 Spring 21
Hello Gators and welcome to the newest addition of our NSFP FroshMemo!
We encourage you all to build the habit of keeping up with this memo as a way of staying in tune with all of our campus resources, activities, and events for the Spring 2021 semester!  Additionally, compiling dates, deadlines, event times, and any other information you deem helpful into a space where you will not forget it, as this is an easy way to stay on track of all things San Francisco State University related. With the interconnectedness of our campus suffering due to the current day events and the pandemic, this is an excellent way to have some fun and enrich your college experience, both social and academic, here at SFSU! 
FroshMemo Issue 21 Spring 21
Online courses, I found, can be hard to keep up with as the rhythm and pace vary. Like many students, I have struggled to stay connected to my courses and stay on top of my work, but there is always hope & little things that can really help you out. Keep in mind the options are endless as far as things to help you feel more motivated, but below I have compiled a non-exhaustive list of things I have tried and found helpful!
A Planner or Calendar: This may sound like a cliche, but these can take so many forms & to know what lies ahead of you allows you to stay in tune and on top of your work! They can be in an online format, and there is such a wide variety of ways online from Outlook Calendar to websites like Notion! Beyond that, a physical planner is my all-time favorite, as crossing things off a list is very satisfying to me and makes my workload seem less daunting.
Prioritize Yourself: School can be challenging, and often as students, we get so involved in our school that we forget about ourselves. This can lead to burnout. To avoid this and stay motivated, I highly suggest setting aside time to do something that relaxes you or that you enjoy every day. My personal favorite is taking time to watch reality TV & eating pizza; it makes me feel better to laugh and tune into some drama.
Spend Time with People: I know this may sound impossible granted the current state of things, but there are so many ways to connect outside of real-life interactions. Being in quarantine can be isolating, and it can be beneficial to communicate with roommates or peers to keep your morale up. I like to have "date nights" with my friends on Zoom, where we all eat dinner and play games like Kahoot or Among Us together!
Shopping second-hand is a great way to save money and the planet! If you're in San Francisco, you're in luck as there are so many great stores to head to!
If you're anything like me, I adore buying secondhand items. It helps combat fast fashion, enables you to find unique items, and saves you lots of money! Some of these places are also great for reselling your old items! If you live in San Francisco or are looking forward to it in the future and enjoy thrifting, my personal favorites can be found below:
Cross Roads Trading Co.
Cross Roads is my favorite! There are three locations in San Francisco. They always have great deals on items, and I have found many cool jackets and handbags here. On top of that, this is a great place to sell your clothes, instead of simply getting rid of them you can come here and they will resell to a new home.
Wasteland
Wasteland has so many unique pieces that scream edgy and always have some genuine vintage finds if you're interested in that. The prices vary, but I can count on finding a few good deals on really great second-hand jeans every time I go. 
Community Thrift Store
Community thrift store is a great place to spend the day! This massive warehouse-sized thrift store is home to many items, including furniture, clothes, and books, for great prices. The proceeds benefit Bay Area charities, which is just another reason this is a great place to buy second-hand!
Our campus' library is a valuable resource that oftentimes goes underutilized, don't miss out on all the excellent opportunities the J. Paul Leonard Library has to provide!
In this article, I will cover some of the resources that the library at SF State offers to its students, as well as some general tips on its usage and how to make this as simplistic as possible.  Don't miss out on using this asset for your own personal liking or for your academic time here at our University!  
The first aspect of the library we will be covering is that of it's database section.  The J. Paul Leonard database can be used to find peer-reviewed, scholarly, and general interest articles.  In addition to this, you can use this database to find statistical data and government information all licensed by the Library.  Even images, streaming music, and films are all further components of the database that are licensed by the school and can be used to support your research in any of your classes.  You can easily browse by subject or department of interest, or search the database using specific names you have in mind, or, if all else fails, simply use the alphabet to locate the desired reading/resource!
"Find Articles, Books, and More" Feature:
A simple search of the San Francisco State University Library will yield the result of the library's homepage, from this you should be able to locate a drop down menu with one of the titles being "Find Articles, Books, and More."  If you are at all confused by the logistics and workings of the database, clicking on this resource provides a simplistic overview of the various methods of locating the desired composition.  As shown in the screenshot, articles, books, films, digital collections, and supplementary information on materials and other libraries can all be found.  The current hours of service as well as a "Help Needed" feature are also all present in case any other troubles do arise and you would like assistance.  
Finally, our campus also offers a "OneSearch" method to aid in finding and sorting through the multitude of results you will receive in implementing your search.  "OneSearch jump-starts your research by giving you one place to start looking for articles, books, eBooks, theses and audio-visual materials.  OneSearch allows you to search most of the content available in our 200+ databases as well as the books in our Library and other libraries in the California State University."  This is an excellent resource to use to help navigate and narrow down search results, helping you to quickly find the information you need!
What's the 411 About the 415?
Hi Alli,
It took the past 4 weeks, but I finally settled into the semester. All was well until I realized that I forgot to apply for scholarships! I know it's already the last week of February, but are there still scholarships available? Anywhere? Where do I even start?
Your Fellow Gator,
Skylar Ship
Hi Skylar,
Have no fear, Alli Gator is here! I am glad that you finally settled into the semester. Also, I am thrilled to inform you that various sources offer a multitude of scholarships year-round. The following are a few legitimate websites that you can use to search for scholarships:
CAUTION: The Internet is prone to scams and scammers. Therefore, you are encouraged to always check if your sources are credible.
See ya later, Gator!
XOXO,
Alli
P.S. Do YOU have questions without answers? Ask Alli by filling out this form!
Important Dates and Deadlines
Friday, February 19

CENSUS

 

Saturday, February 13-Monday, April 19

Withdrawal from Classes or University (For Compelling Reasons)

Monday, March 22 - 25 Friday, March 26

Spring '21 Spring Recess

Wednesday, March 31

Cesar Chavez Day / No Instruction

Tuesday, April 20 - Friday, May 14

Withdrawal from Class/University (By Exception) 

Friday, May 14

Last Day of Instruction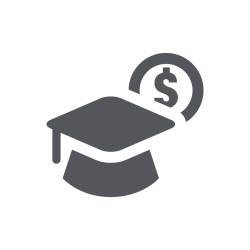 Scholarship Highlight!
Gloria Spencer University Women's Association Scholarship:
This scholarship is aimed to provide funds for students who have demonstrated outstanding academic achievement and are in need of financial assistance in order to achieve their goals. The scholarship will be awarded for the 2021-2022 academic year. Deadline is February 28, 2021. FInd more information about criteria and application requirements on Academic Works: https://sfsu.academicworks.com/opportunities/11832.
Featured Events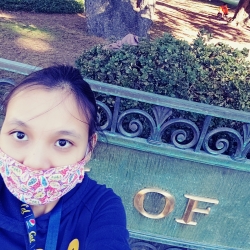 Spotlight Gator!
Alys Domalanta (she/her/hers)
Class Standing: Junior
Instagram: @alysdomalanta
From: San Francisco
Major: Cinema
Why did you choose SFSU: I choose SFSU because of how they have a great cinema program.
What has been your biggest roadblock this past: My biggest roadblock is online classes.
What is your dream job and why: I wish to be a film director and producer.
Interested in Being Featured?
You can be featured in our memos! Utilize our platform to get connected with others, advertise for your organization, and tell your SF State story! 
If you are interested, feel free to fill out this form, and we will reach out to you with more information.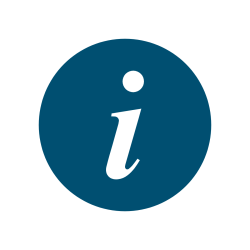 SFSU Fact of the Week:
Are you ready for some fine dining? 
Though most students walk through Burk Hall to get their classes, many of them don't realize that there is a gourmet restaurant a few floors above them. On the fourth floor of Burk Hall, the Vista Room serves three-course meals for a rate of $17. These meals are cooked by our own SFSU students that are studying hospitality management or dietetics under the supervision of a professional chef. Once campus opens again make your way over to the Vista Room where you can get an incredible meal.
Need Support?
Dean-On-Call Program 
Real-time support for students and those that may be experiencing difficulties in navigating the universities environment
The Dean-On-Call Program serves as an opportunity for students to drop-in for usual or unusual questions, serve as a support or referral resource, and to help students navigate the university environment.
First-Year Experience Peer Mentors
Fellow students are here to connect you to the campus community & provide one-on-one support!
The First-Year Experience Peer Mentor program provides support available to all first-year students at SFSU! Attend the events & study circles that peer mentors hold every week to meet other first-year students & integrate into the community at SFSU. You can also get individualized support by meeting with a peer mentor.
New Student Help Desk 
Help when you need it most! Visit with New Student Programs and the Gator Mentors! 
The New Student Help Desk is open five days a week, Monday - Friday from 10 am-12 pm & 1 pm-2 pm every week! A GatorMentor is always there to answer any pressing questions you may have. The Help Desk is available for reservations Monday through Friday, from 9 am to 4 pm. If you would like to make a reservation, please email your assigned Gator Mentor directly, and they will assist you in setting up a reservation. Don't have a Gator Mentor? Email us at nsp@sfsu.edu