FroshMemo Archived Issue 20 Spring 21
Hello Gators and welcome to your fourth week of the NSP FroshMemo!
Checking our weekly memos can be a great routine to get in the habit of building as our issues serve as an excellent resource for keeping up on all activities, events, and information San Francisco State University related.  As you adjust to your academic schedule and classes for this semester, we encourage our Gators to compile the dates and deadlines, events, and any other helpful information into a space where it will not be forgotten.  Additionally, attending any of the mentioned in our memos is a great way of enriching a college experience that often lacks the social interaction we are accustomed to!  
FroshMemo Issue 20 Spring 21
As an SFSU Student you will have access to Counseling and Psychological Services (CAPS).
They wish to make sure your learning experience is purely an intellectual one and to take care of your psychological needs.
The CAPS department has a website of all their resources available, ranging towards community health, chat lines, substance abuse, and treatment recovery, and more.
If you would like to make a counseling appointment call (415) 338-2208 and specify which treatment you would like to get. Due to the pandemic, it will be a Telehealth appointment.
CAPS also offers virtual groups like body positivity, LGBTQ drop-ins, etc., and virtual workshops on managing stress, breaking free from anxiety, etc. Register on which week works for you.
CAPS has the SAFE PLACE. The SAFE PLACE is a survivor trauma-based program. They will offer confidential services for survivors of sexual assault, intimate partner violence, stalking, and sexual harassment (sexual violence) while working with campus partners to end sexual violence.
With quarantine rendering us all homebodies, we've had to make drastic changes to the area in which we perceive as work and that which we perceive as our personal space, nowadays the two often blending together.  With this being said, it is essential to facilitate a personal/work space at home that is ideal for our mentals as well as will benefit us throughout the course of this semester, here are some personal tips on how to do so!  
Keep Personal/Work Space Cleanly:
Before even investing in or finding objects/instruments that will improve the area that we are actively confined to, it is absolutely essential to make sure this area is both clean and organized.  Mentally, consistently investing time in ensuring our workspace is clean and properly arranged to our liking allows the stress that would accumulate with a messy workspace to diminish entirely or cease to exist, allowing us to effectively sort through necessary items/material in the space and overall keeps us on top of our game!  Maintaining the integrity of this space by setting aside time to actively clean and adjust things to your liking is also a great way of building personal discipline all while providing oneself with a sense of accomplishment.  
Invest in Some Plants:
A great way to liven up the area in which we commonly reside is through the addition of some plants or flowers!  No matter the size, shape, or type, the introduction of plants to your personal space is a great way to give life to the surrounding environment.  Additionally, plants are often low-maintenance and provide a perfect opportunity to have something in your space you can actively monitor and tend to, providing a quick break from the stress of our everyday studies.  Plants are often said to aid in cleaning the air in which they surround, which is said to help facilitate better sleeping patterns for owners!  
Something to Motivate!:
Personally, one aspect of my personal space that I cherish over almost any other is that of a daily "mood-board" I placed in my room.  This space can be filled with motivational quotes, daily goals, responsibilities, upcoming events to remember or key dates, and pretty much just about anything else.  The key of implementing this into your space is to give you something to actively look at to provide inspiration, or simply a little reminder that you can do it, whatever it may be!  Upon adding this to my space, I have found that I am more likely to remember key times and due dates, I'm likely to feel more inspired by the content of quotes and goals that I place on the board, and overall I feel more organized and prepared for the day!
Honorable Mentions: 
Lights for your space (LEDs, etc)
A comfortable chair
Posters/Place for pics of your favorite memories!
Calendars
Air-filtration devices
Candles
Desk lamp/light
Proper food tray 
As the semester goes underway, you may be feeling overwhelmed as classwork piles up, let's make sure you are not hungry as you give way to stress!!
A classic snack to munch on would be rice cakes. You can find them at any grocery store, they are not that expensive. My favorite thing to do is to spread peanut butter on them! It makes it better while I try desperately not to fall behind on my classwork.
Another favorite would be yogurt, especially the Yoplait Strawberry Yogurt. Eating it right after taking it out of the fridge gives my overheated brain from cramming everything, a break.
Cereal is also a destresser. Eating a soggy bowl of Fruity Pebbles makes me reminisce of elementary school days when the hardest lesson was remembering the 9s time's table and not integrals and antiderivatives.
Anything covered in chocolate is fair game. Almonds, pretzels, M&Ms. I'm not going to lie and say dark chocolate is better, anything to provide you joy from classwork will work.
That's all I got for my favorite snacks! Wish me luck on the rest of the semester!
Alli, Alli, Alli,
I must be Time (magazine) 'cause I have ISSUES. Since my whole life is now online, everything melds together. How do I manage my time?
Your Fellow Gator,
Tye Red
Tye, Tye, Tye,
My, oh, my! Time is definitely of the essence, so here's a brief list of methods that you can use to manage your time:
Utilize a physical*/digital planner
Map out dates instead of using it as a paperweight
Complete tasks immediately
"Later" is NOW
Use the Pomodoro Technique

A little structure never hurt anyone

Say "NO"
Sometimes, you have to close old doors, so you can open new ones
See ya later, Gator!
XOXO,
Alli
P.S. Do YOU have questions without answers? Ask Alli by filling out this form!
Important Dates and Deadlines
Saturday, February 13-Monday, April 19

Withdrawal from Classes or University (For Compelling Reasons)

Friday, February 19

CENSUS

Monday, March 22 - 25 Friday, March 26

Spring '21 Spring Recess

Wednesday, March 31

Cesar Chavez Day / No Instruction

Tuesday, April 20 - Friday, May 14

Withdrawal from Class/University (By Exception) 

Friday, May 14

Last Day of Instruction
Featured Events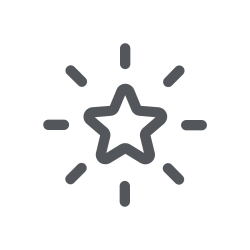 Spotlight Gator
David Ye (he/him/his)
Class Standing: Freshman
From: Born and raised in Hong Kong, moved to East Bay
Major: Political Science & Journalism (Print and Online)
Club/Organization: Gator Meetups Discord Club, Anime FX, International Relations Student Association (IRSA)
Gator Meetups Discord Club aims to create a friendly community for anyone that is interested in making new friendships. The club aims to facilitate welcoming vibes by planning events outside of club meetings and host physical club meetings once large social gatherings are acceptable without running a risk of contracting Covid-19. However, for now, we plan to host online weekly meetings through Discord and plan online events via Discord. They can be contacted through gatormeetups20@gmail.com & on Instagram @sfsumeetups.
Why did you choose SFSU?: I chose SFSU because when someone from the school came to my high school to speak, they mentioned on the offhand that there was a massage parlor on campus. That's pretty much it. 
Was SFSU your first choice and why?: I kind of can't answer that. I didn't care much about college during my senior year of HS, but I originally wanted to transfer to a UC after 2 years at a community college. Unfortunately, my parents wouldn't let me attend a CC because of social stigma, despite the fact that I'd ultimately end up at a UC, but I was drawn to SF State because of the city. In some ways, I guess SFSU was my first choice because it was the one I wanted to attend the most.
What has been your biggest roadblock?: The biggest roadblock I've faced this semester is being tired during my first class of the week, which happens to be marine biology at 8 am. I make sure I wake up early by sleeping early and setting an alarm 30 minutes before I have class so I can trick my brain into thinking I'm starting the day by brushing my teeth, eating breakfast and all that, so that I can stay awake for the lecture. I also have a cup of hot tea with me to help me stay awake if I get drowsy during the lecture.
Interested in Being Featured?
You can be featured in our memos! Utilize our platform to get connected with others, advertise for your organization, and tell your SF State story! 
If you are interested, feel free to fill out this form, and we will reach out to you with more information.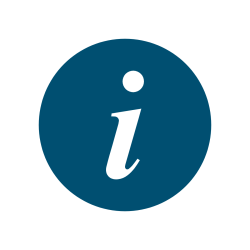 SFSU Fact of the Week!
Do you know what well-known piece of furniture came from SFSU?
Over 45 years ago at SFSU, for his master's thesis project, Charles Hall invented the waterbed. He strived to create furniture that would provide full comfort to people without cutting off their circulation. Before he came to this remarkable invention he had various trials where he filled a chair with corn starch, and then with a Jello filling. Finally, he decided to form water into the shape of a bed coming up with the famous invention - the waterbed.
Need Support?
Dean-On-Call Program 
Real-time support for students and those that may be experiencing difficulties in navigating the universities environment
The Dean-On-Call Program serves as an opportunity for students to drop-in for usual or unusual questions, serve as a support or referral resource, and to help students navigate the university environment.
First-Year Experience Peer Mentors
Fellow students are here to connect you to the campus community & provide one-on-one support!
The First-Year Experience Peer Mentor program provides support available to all first-year students at SFSU! Attend the events & study circles that peer mentors hold every week to meet other first-year students & integrate into the community at SFSU. You can also get individualized support by meeting with a peer mentor.
New Student Help Desk 
Help when you need it most! Visit with New Student Programs and the Gator Mentors! 
The New Student Help Desk is open five days a week, Monday - Friday from 10 am-12 pm & 1 pm-2 pm every week! A GatorMentor is always there to answer any pressing questions you may have. The Help Desk is available for reservations Monday through Friday, from 9 am to 4 pm. If you would like to make a reservation, please email your assigned Gator Mentor directly, and they will assist you in setting up a reservation. Don't have a Gator Mentor? Email us at nsp@sfsu.edu