1. Check or set your SF State security questions
Start at the SF State Gateway, click on your name in the upper right menu, select "personal profile" and then "Change Security Questions."
Follow the prompts.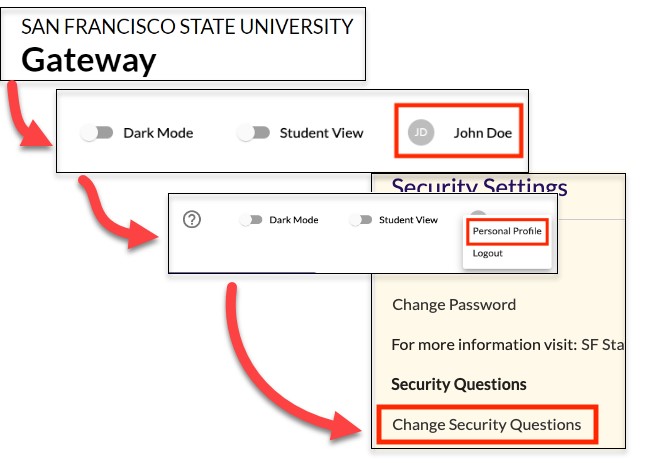 2. Required Items
You will need a PC/Laptop plus your mobile device or security key to begin.
The PC/Laptop is used to log into your SF State account in order to register the smartphone, tablet, or security key. You cannot do this on just one device.

3. Begin 2FA Enrollment
On your PC/Laptop: Go to https://2fa.sfsu.edu and log in.
On your Mobile Device: Load Duo Mobile and open the app.
Or, plug your Security Key into the PC/Laptop USB port
Follow the prompts.
If you need more detailed instructions, see the SF State 2FA Guide.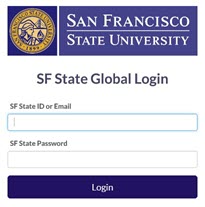 2FA Enrollment Hints
When asked for permission to use your camera, say "yes." You need to scan a QR code.
When asked for permission to send notifications, say "yes." The notifications are used for every login.
Use the Duo App on your phone or tablet to scan the QR code on your PC/Laptop.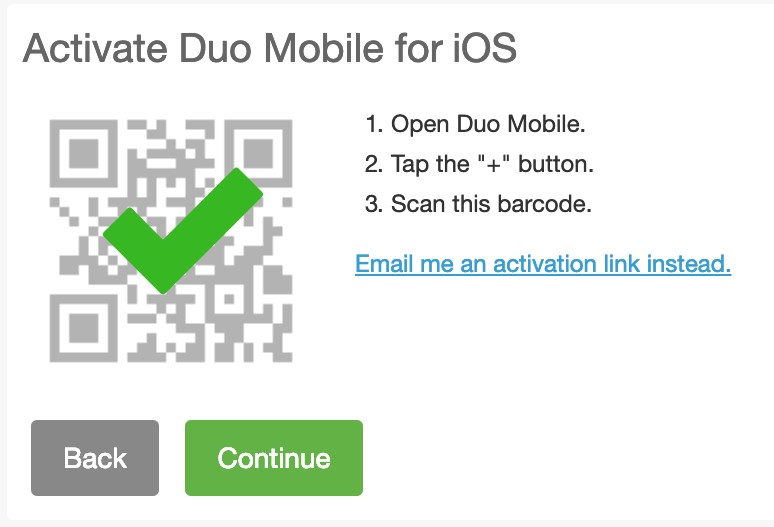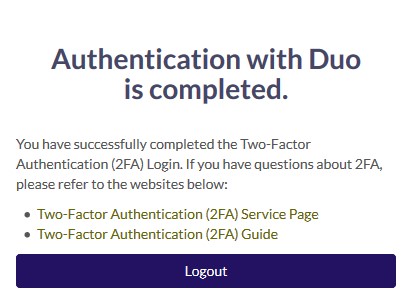 You will receive a message confirming your authentication with Duo is complete! It might be a good idea to bookmark these support pages and links provide in the confirmation for future reference. 
If you get interrupted and locked out, use the "Try Another Way" link at the bottom of the Duo Authentication screen to get a temporary passcode. You need your security questions.
Help & Support
ITS and Academic Technologies are here to help during regular business hours Monday - Friday 8:00am – 5:00pm.
|  Information Technology Services (ITS)  |  Academic Technology (AT)  |
| --- | --- |
| Phone: 415-338-1420 | Phone: 415-405-5555 |
| Email: service@sfsu.edu | Email: at@sfsu.edu |