FroshMemo Archived Issue 27 Spring 2021
Greetings Gators and happy April!
We hope this semester has been treating you well from wherever you may be virtually attending and are excited to have the chance to implement a hybrid model in our school's future.  As always this article will feature a multitude of resources, student written articles, events going on around campus, as well as a host of other information regarding San Francisco State University.  Remember to utilize our Ask-Ali feature to ask any question that you would like Ali-Gator to answer and participate in our Gator Spotlight feature to meet other students attending our University!
Issue 27 Articles
Find out how to explore and find clubs to join!
GatorXperience is a great place to explore the plethora of clubs that SFSU has to offer. Within GatorXperience, after clicking the organizations tab at the top, search organizations by name or category or alphabetically. I prefer to use the categories drop-down as it allows me to explore the clubs related to my interests! When clicking the organization that interests you, their contact information will be listed with a description of the organization. Sending a quick email or direct message is a great way to get connected.
Beyond this, events can be instrumental in searching for clubs! If you click and explore through the events tab at the top, there are many professional or extracurricular opportunities. I have found game nights delightful, as well as those events surrounding resume building. Events are a  great way to explore organizations and what they have to offer. Clicking the RSVP button and attending an event is a great way to get started with an organization!
As a student, GatorXperience has been so helpful! It has allowed me to connect with the organizations I enjoy. I have had so much fun exploring events and have learned so many valuable things. If you're interested in getting involved or simply attending a fun event to connect with other gators, check out GatorXperience!
Start out your spring cleaning with the tips below!
Bedroom
Pull furniture away from the walls and dust/vacuum underneath and behind.
Dust off the fans on your ceiling fixture.
Rotate your mattress.
Sanitize your mattress with Lysol or any other disinfecting spray.
Go through your closet and store your winter clothes. Bring out your spring/summer clothes and wash if necessary.
To declutter your room, the best way to go at it is by taking everything out, having 3 piles; keep, throwaway, and donate.
Desk
Same thing with your bedroom, take everything out and put it in 3 piles; keep, throw away, donate.
Sanitize the desk surface with Clorox or any other disinfecting wipes.
Vacuum inside the drawers.
Figure out filing systems for any papers.
Laptop/Computer
Go through your downloads and see if there is anything from last semester or the previous school years you don't need anymore.
Organize your desktop into folders.
Change your desktop picture for a fresh change!
If you have the choice, change your folder icons.
Learn about some of the ways you can improve your retention of the material covered in your courses!
While no one could predict the course of events that has transpired over the last year, we have all been tasked with the duty of adjusting to the present circumstances and making the most of them.  No better example of this can be seen in the transition that our college students have been faced with, that being of moving to an entirely virtual form of education.  While some students prefer this modality of education, a large majority have echoed sentiments of hardships arising in their education due to the change in their college atmosphere, and oftentimes struggle to preserve the information presented in their classes.  To aid in this, I have assembled some of my own personal tips as well as others found through various resources that address this issue directly, here are some of them:
#1: Take Notes
While a seemingly basic tip, this alone has aided me personally in achieving a far greater sense of structure in my virtual learning environment.  Oftentimes, especially with lectures and presentations occurring virtually, it can be easy to simply try and listen and retain the information, over taking the time to write it down.  However, it is proven that in writing down the information being presented, you are far more likely to remember it in the long term, and even if you don't, you will have descriptive notes about whatever you may fail to recall!  
#2: Don't Cram
You are far more likely to forget information through trying to cram it all into a singular session.  Rather, it can be very beneficial to space out your studying and set aside specific times to do just that.  Kinda similar to working out, you simply cannot make the progress you would like through a singular session of exercising, no matter how hard you may try!  Achievement is found through consistency and discipline in your work, and the same applies for schooling.  Additionally, committing to focus on a specific issue gets you mentally prepared to pay attention to what's most relevant about the topic, and that topic only.
#3: Use Your Senses
People learn in different ways, there are visual learners, auditory learners, linguistic learners, hands-on learners.  It is said however, that in applying more than one of these types of learning styles, you are FAR more likely to retain the information.  It is why oftentimes in classes we are tasked with reading, writing, listening, presenting, speaking, and other forms of feedback, as this aids in our overall understanding of the topic.  Next time you go into a studying session, spice it up!  Make it a creative and experimentive experience, and you will see the results.  
Additional Tips:
Trick yourself with mnemonics
Teach someone else the information you learn
Take breaks during your studying sessions
Give real life examples of the information
What's the 411 About the 415?
Alli,
The grass is glistening, the flowers are blooming and the trees are swaying! Oh, to be outside rather than indoors during days like these. Alas, I can only imagine how to spend such spring days in San Francisco. What's it like, Alli?
Your Fellow Gator,
Nate Schur
Nate,
An ideal spring day in San Francisco is visiting one of the multiple gardens in Golden Gate Park. Whether you walk through the paths or sit on the benches, admiring a garden's beauty is a truly calming experience. The following is a list of gardens in Golden Gate Park:
See ya later, Gator!
XOXO,
Alli
P.S. Do YOU have questions without answers? Ask Alli by filling out this form!
Other SFSU Resources!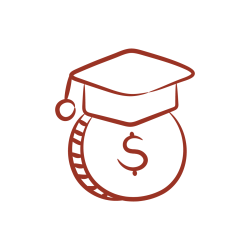 Scholarship Highlight!
Robert and Joyce Corrigan SF Promise Endowed Scholarship
The San Francisco Promise Scholarships were established to recognize the academic achievements and potential of students who have graduated from the San Francisco Unified School District and to assist them financially with the pursuit of their education. The scholarship is available to freshmen students at San Francisco State University who have graduated from a SFUSD high school and have financial need as determined by either FAFSA or the California Dream Act application. Go to the posting on Academic Works to get more information and to apply.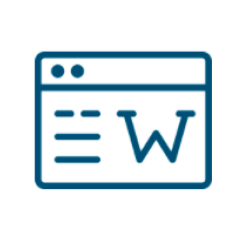 Check out the SFSU LocalWiki Guide Created by SFSU First-Year Students!
Check out the SFSU LocalWiki! This localwiki was created by SFSU students to tell the story from the student perspective. Students in the First-Year Experience (FYE) Liberal Studies course, Self, Place & Inquiry created this resource during the COVID-19 pandemic as a Community Service Learning project. We hope this helps our fellow students find the support they need to survive, thrive and benefit from resources that San Francisco State University provides.
Summer Internship Opportunity
Summer Research Internship with the First-Year Experience at SFSU!
Apply by May 3! Work with us this summer for our Remote Research Internship between June 1 – June 2! This opportunity is for first-year students who will be going into their second year in 2021-2022. You will get a chance to research and call first-year students to see how their first-year has been and to see what support they may need as they enter their second year. You will receive a stipend of $400! You may also be eligible to gain 3 units through AU 699. This opportunity is limited to only students going onto their second year. You must be willing to commit 10 hours/week and be able to attend Zoom meetings on Mon/Wed 2-3:15 pm. Apply by Monday March 3 at this link. Direct any questions to Firstyear@sfsu.edu
Important Dates & Deadlines
We highly recommend students bookmark or calendar these dates on their phones or computer calendars.
Saturday, February 13-Monday, April 19 Withdrawal from Classes or University (For Compelling Reasons)

Tuesday, April 20 - Friday, May 14 Withdrawal from Class/University (By Exception)

Friday, May 14

Last Day of Instruction

Monday, May 17 - Friday, May 21

Final Exams

Monday, May 10

Fall '21 Class Schedule on the Web

Friday, May 21 @5 pm

Credit/NoCredit Deadline
Featured Events
Come join us as we share ways to stay healthy at home. Open to students, staff, faculty and friends of the university.
Passcode: 998344; Meeting ID: 869 3311 9922
An open support group who are needing a safe space to process their college experience during the pandemic and build a sense of community with other students learning alone.
Discussion topics are developed by group members and can include virtual learning challenges, feelings of loneliness and isolation, family/friend concerns, setting boundaries, coping creatively, and more!
We will support one another, share resources, and reduce isolation. Drop in or come as often as you like! This group is intended to be a low commitment and a space to come when you need it.
Academic Probation - What is it? How to avoid it. Learn what it means to be on academic probation and how to return to good standing. Learn about the University's probation policy and time frame for probation students. Additional topics will be covered - campus resources, financial aid.
Learn how to find a job with no to very little work experience and how to make your resume and cover letter stand out
Virtual organizing series presented by the Associated Students Richard Oakes Multicultural Center.
Casual Friday coffee social. Meet fellow music nerds and peers outside the class setting.
Presenters Juliana van Olphen and Karen Wiederholt will provide you with a foundation in Writing Across the Curriculum pedagogy then focus your attention on Writing in the Disciplines and the CSU-wide Graduate Writing Assessment Requirement (GWAR). Come with your thoughts, experiences, and questions on how to best prepare multilingual students for writing intensive classes in their majors.
Multi table Tournament. Join AS Productions for Virtual Texas-Hold'em! Download the app Pokerrrr 2 prior to the event! Follow @as_productions_sfsu to get the referral code on the day of the event.
Get Connected! Get Featured!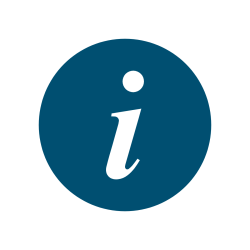 SFSU Fact of the Week!
Much work has been done, and many decades have passed to get SFSU to where it is now. 
Here are some of the marked milestones of SFSU's development:
First graduating class (36 women) …………… 1901
First man admitted ……………………………... 1904
Four-year program initiated ………………….... 1930
Master's degree first offered …………………... 1949
SFSU becomes part of the CSU system ………1960
University status attained …………………….... 1972
Need Support?
Dean-On-Call Program 
Real-time support for students and those that may be experiencing difficulties in navigating the universities environment
The Dean-On-Call Program serves as an opportunity for students to drop-in for usual or unusual questions, serve as a support or referral resource, and to help students navigate the university environment.
First-Year Experience Peer Mentors
Fellow students are here to connect you to the campus community & provide one-on-one support!
The First-Year Experience Peer Mentor program provides support available to all first-year students at SFSU! Attend the events & study circles that peer mentors hold every week to meet other first-year students & integrate into the community at SFSU. You can also get individualized support by meeting with a peer mentor.
New Student Help Desk 
Help when you need it most! Visit with New Student Programs and the Gator Mentors! 
The New Student Help Desk is open five days a week, Monday - Friday from 10 am-12 pm & 1 pm-2 pm every week! A GatorMentor is always there to answer any pressing questions you may have. The Help Desk is available for reservations Monday through Friday, from 9 am to 4 pm. If you would like to make a reservation, please email your assigned Gator Mentor directly, and they will assist you in setting up a reservation. Don't have a Gator Mentor? Email us at nsp@sfsu.edu