FroshMemo Archived Issue 24 Spring 2021
Greetings Gators and welcome to this week's NSFP FroshMemo!
Utilize this memo as your one-stop shop for all current events, deadlines, activities, and resources San Francisco State University!  While these memos are here for your discretion and personal use, actively implementing them into your weekly schedule can aid in making this semester a more fulfilling experience and providing various opportunities to make memorable connections.  As midterms approach, we wish you all the best of luck and know that you will be successful!
FroshMemo Issue 24 Spring '21
Learn about some of the locations, streets, events, and culture surrounding our great city!  In this week's memo, we will explore the history of the infamous Haight-Ashbury! 
Although Haight-Ashbury has been a San Francisco neighborhood for quite some time, it's origin of prevalence truly came to life in the 1960's, where it became home to the mass hippie movement.  Haight became the epicenter of many revolutionary movements, famous musicians, spiritual groups, altogether making it an inviting and open-minded space for creativity and the people's voices.  Artists everywhere from Jimi Hendrix to John Lennon and Yoko Ono all flocked to this area to experience the unique ideas and movements taking place in the district.  Haight-Ashbury is commonly seen as a free-spirited space, constantly working to uplift the surrounding community, seen in its volunteer-run theatre the Red Vic, which uplifts the work of independent/local filmmakers. 
Even in the present day, Haight-Ashbury is a thriving neighborhood that melds cultures, eras, and people together.  Filled with vibrant thrift stores, vintage shops, chain stores, restaurants, bars, and highly popularized brands, this infamous spot has something for everyone!  Haight-Ashbury is bustling with people and cars on a daily basis and the night doesn't stop the fun, as many bars and lounges remain open throughout the night.  Often seen as a tourist attraction, a popular shopping center, and residential community, Haight is a must for anyone who has not yet visited or is looking for tourist attractions.  Additionally, Golden Gate Park is also found close by, and provides a two-in-one trip for anyone looking to implement some nature into their visit! 
Wondering how to navigate midterm stress? See below some tips I have found helpful in navigating this stress.
Midterm season is coming up! Feeling stressed is such a natural response to this time, but there are ways to get through it. It can be challenging to feel in control of one's stress when so much is going on, but trying various methods to destress and navigate this time is best is a great way to find the best practice for you!
Finding your Organization Style:
Exploring how you can best organize yourself and what works best for you is a great way to feel less stressed during midterm season. There are various ways to stay organized, whether through a physical planner, an online calendar, post-it notes, reminders on your phone, etc. Exploring these options and finding what best allows you to keep track of your time allows the midterm season to go by with much more ease. I like to set aside time to study within my planners and set phone reminders to assist in that.
Setting Boundaries & Reaching out:
One of my most significant stressors during midterm is setting boundaries. This can manifest in several ways; whether it be with family, roommates, or even yourself, these are important to put in place in such a stressful time. For me living at home, I make sure to update my family with what is going on and set the boundary that they provide me with some space in the upcoming weeks. I also like to arrange a boundary with myself to not go overboard into being overwhelmed and overworked. Beyond that, know when to also ask for help! It's okay to ask a friend to be there for you or reach out to a professor with any trouble. Understanding that you're not alone allows you to find comfort and the help you may need, and setting boundaries like the ones I mentioned allows those around you to give you uninterrupted space or time you may need as well!
Self Care & Confidence:
Self-care is so vital during the midterm season. To set aside even an hour or two to do something you love during this time is essential for not only your mental health but also your ability to do well on your exams or assignments! With this, we must remind ourselves that we are doing our best and, as an act of self-care, truly be confident in that. Being assured that our effort matters regardless of the outcome has always helped me navigate midterms. Always remember you got this!
What's the 411 About the 415?
Hi Alli,
It's midterm season! These late nights, early mornings and limited, allotted slots of time for tests are draining my energy. I need a boost!
Your Fellow Gator,
Pearl Chanel Kair
________________________________________________________
 
Hi Pearl,
Midterm season is ROUGH, especially on your face! Irregular sleep is a NO, but sheet masks are a GO! While you study or take a nap, put on a sheet mask! Afterwards, you'll feel relaxed, refreshed and most importantly, rejuvenated! The following is a list of sheet mask recommendations:
Also, if you're unable to immediately obtain a sheet mask, then "put on" a sheet mask lens from one of Snapchat/Instagram/another social media platform's collection. It's an alternative experience, but it's also a reminder of what is yet to come!
Good luck this midterm season!
See ya later, Gator!
XOXO,
Alli
P.S. Do YOU have questions without answers? Ask Alli by filling out this form!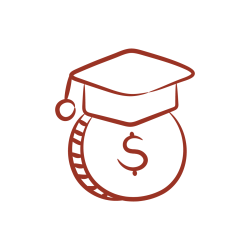 Scholarship Highlight: Alumni Association Scholar Award
The purpose of the Alumni Association Scholar Award is to support any current undergraduate or graduate student who is able to demonstrate how their work is connected to supporting the community as well as demonstrate financial need. Go to the posting on Academic Works to get more information and to apply.
Summer Internship Opportunity: Paid Summer Fellowship in Progressive Politics
Apply by March 19th! Paid summer fellowship with Progressive Pipeline –– up to $6000 and a chance to launch your career in politics!  We'll train you on the skills you need to succeed, from cutting edge digital organizing tactics to data analysis to communication. We'll coach you on how to turn your summer fellowship into a career. And we'll place you in a paid summer organizing, data, or communications internship with a progressive organization. Get more information from the SFSU Handshake website internship posting.
Important Dates and Deadlines
We highly recommend students bookmark or calendar these dates on their phones or computer calendars.
Saturday, February 13-Monday, Friday, March 26

Withdrawal from Classes or University (For Compelling Reasons) 

Monday, March 22 - 25 Friday, March 26

Spring '21 Spring Recess (No Classes, Offices Open)

Wednesday, March 31

Cesar Chavez Day / No Instruction

Summer Classes Priority Registration Opens: Monday, April 5th

Priority registration for Summer Class at SFSU begins Monday, April 5th. Class schedules will be announced March 15th. 

 

Tuesday, April 20 - Friday, May 14

Withdrawal from Class/University (By Exception)

Friday, May 14

Last Day of Instruction

Monday, May 17 - Friday, May 21

Final Exams

Friday, May 21 @5 pm

Credit/NoCredit Deadline

 
Featured Events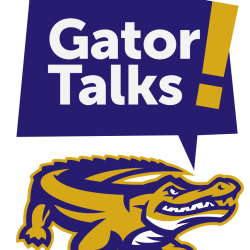 Gator Talks
Now that you're in, get to know us! Gator Talks is a series of virtual events for our admitted first year freshmen and transfer students. THAT'S YOU!  Gator Talks will begin March 11 through April 30.
Women's History Month: Meet Faculty on Campus!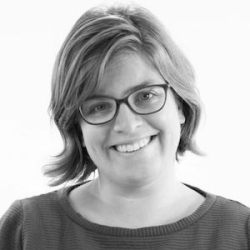 Martha Kenney
Martha Kenney - Associate Professor
Martha Kenney is a feminist science studies scholar whose research is dedicated towards the poetics and politics of biological storytelling.  Martha Kenney is a professor instructing courses on the politics of science, medicine, the environment, and technology.  Kenney is currently observing narratives emerging from the new field of environmental epigenetics, studying how signals from the environment can have effects on gene expression.  More specifically, Dr. Kenney examines how assumptions of gender, race, class, and sexuality influence the design of epigenetic experiments, and further in how we as a population understand the relationship between bodies and environments.  Additionally, Kenney has published articles in Social Studies of Science, Science as Culture, Biosocieties and Catalyst: Feminism, Theory, Technoscience.  You can contact Martha Kenney via mkenney@sfsu.edu or through wgsdept@sfsu.edu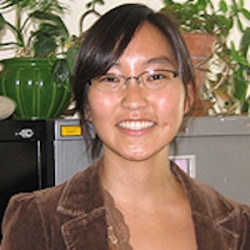 Julietta Hua
Julietta Hua - Professor, Women and Gender Studies
Julietta Hua has a Ph.D. in Ethnic Studies and teaches the Women and Gender Studies courses of immigration, human rights, and law and politics.  Hua is also the author of Trafficking Women's Rights (2011), examining U.S. anti-trafficking laws and policies, and has also published various research regarding chimpanzee sanctuaries, as well as the "limits of rights" framework.  Dr. Hua is also currently working in conjunction with Dr. Kasturi Ray regarding the political organizing around intimate labors, and shows a true dedication to her work!  You can contact Julietta Hua via jyhua@sfsu.edu or via wgsdept@sfsu.edu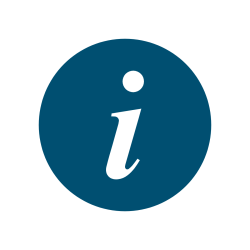 SFSU Fact of the Week!
Have you heard of the SFSU Planetarium?
Since 1973,  SFSU has had the Charles F. Hager Planetarium where people can access free public shows exhibiting the complexities of the universe. The planetarium can show up to 1,354 stars, planets, and the sun and the moon. You can also observe many constellations, the celestial equator, the ecliptic, and the meridian. Once SFSU and all of it's services open, and everything's safe, make your way over to the 4th floor of Thornton Hall to explore the wonders of the planetarium.
Need Support?
Dean-On-Call Program 
Real-time support for students and those that may be experiencing difficulties in navigating the universities environment
The Dean-On-Call Program serves as an opportunity for students to drop-in for usual or unusual questions, serve as a support or referral resource, and to help students navigate the university environment.
First-Year Experience Peer Mentors
Fellow students are here to connect you to the campus community & provide one-on-one support!
The First-Year Experience Peer Mentor program provides support available to all first-year students at SFSU! Attend the events & study circles that peer mentors hold every week to meet other first-year students & integrate into the community at SFSU. You can also get individualized support by meeting with a peer mentor.
New Student Help Desk 
Help when you need it most! Visit with New Student Programs and the Gator Mentors! 
The New Student Help Desk is open five days a week, Monday - Friday from 10 am-12 pm & 1 pm-2 pm every week! A GatorMentor is always there to answer any pressing questions you may have. The Help Desk is available for reservations Monday through Friday, from 9 am to 4 pm. If you would like to make a reservation, please email your assigned Gator Mentor directly, and they will assist you in setting up a reservation. Don't have a Gator Mentor? Email us at nsp@sfsu.edu