FroshMemo Archived Issue 22 Spring 2021
Hello Gators and welcome to the latest edition of the NSFP FroshMemo!
Well into the groove of the semester, we hope you all are finding success in all your classes and enjoying this academic year at SF State.  As a reminder, this memo can be utilized to keep up with all of our campus resources, activities, and events, which are compiled weekly for your benefit!  We hope you can all take some information of use from these memos and that you are able to make it to any of the events being held weekly throughout the semester!
FroshMemo Issue 22 Spring 21
Important Dates and Deadlines
We highly recommend students bookmark or calendar these dates on their phones or computer calendars.
Tuesday, March 2nd

FAFSA Application Due

Saturday, February 13-Monday, April 19

Withdrawal from Classes or University (For Compelling Reasons)

Monday, March 22 - 25 Friday, March 26

Spring '21 Spring Recess 

Wednesday, March 31

Cesar Chavez Day / No Instruction

Tuesday, April 20 - Friday, May 14

Withdrawal from Class/University (By Exception)

Friday, May 14

Last Day of Instruction
Featured Events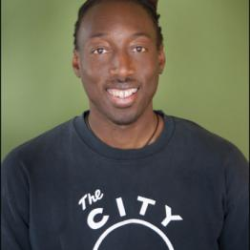 Meet Faculty on Campus: Antwi Akom
Professor, Director of UCSF/SFSU's Social Innovation and Urban Opportunity Lab, Faculty Affiliate UCSF's Center for Vulnerable Populations in Medical School, and Co-Founder of Streetwyze.  
Akom has a Ph.D. in Sociology from the University of Pennsylvania, received an Education M.A. from Stanford University, and is also credited with obtaining a B.A. in Political Science/Economics from the University of California, Berkeley.  Dr. Antwi Akom is the Director of the SOULLAB (SOULLAB.co), his research including various ventures such as science, community development, medical sociology, ethnic studies, public health, health communications, and African American studies.  Dr. Akom also works with UCSF's Center for Vulnerable Populations at Zuckerberg SF General Hospital, focusing on researching, developing, and deploying new health information and better forms of communication technologies for communities that are oftentimes excluded.  Antwi is also focused on promoting equitable economic development for vulnerable populations and has an extensive background in facilitating new models of urban innovation for our cities of the future.  
Dr. Akom is also known for his role in co-founding and launching technology projects within the San Francisco Bay Area, one of which being Streetwyze, an app dedicated to enabling real time community-generated data to be integrated with predictive analytics, thus aiding in improving the health care and equity that can be distributed to these areas.  Streetwyze was widely successful, collaborating with various hospitals, health care systems, homeless populations, and even the Obama Administration.  
Dr. Antwi Akom has accumulated various honors and awards throughout his career, listed below are some of his most notable!  
Presidential Innovation, The White House, The Opportunity Project, 2016
Knight Foundation Finalist, Digitally Democracy Data, Knight News Challenge Award, 2015
Platform Fellowship for Social Innovation, Streetwyze, Kapor Center, 2015
Echoing Green Finalist, Black Male Achievement: STEAM Innovation Ecosystems, Echoing Green Award, 2013
Robert Wood Johnson Foundation New Connections Health Award, 2011-2013
Research Infrastructure in Minority Institutions (RIMI) Award from National Center for Minority Health and Health Disparities, 2010-2011
You can find Dr. Akom's latest TED X TALK here: RECENT TEDX TALK: Innovation Out of Poverty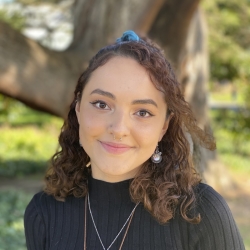 Spotlight Gator
Grace Aguirre (she/her/hers)
Class Standing: Sophomore
From: Antioch, CA
Major: CAD & Social Work
Why did you choose SFSU: I chose SFSU because the environment on campus when I first set foot on it felt so comfortable and like home. I love the cold and the winds that blow through campus. Beyond that, it was close enough to my family that if any emergency occurred I was able to reach them. It felt right!
Was SFSU your first choice & why?: It was one of my top choices because it fits in with what I needed. High school was challenging for me, so to go to any college amongst all of the emotional & economic struggles, I just felt really blessed.
What has been your biggest roadblock this past: Being online can be quite stressful and self care has always been a big roadblock for me. I have overcome it by leaving time for my interests like my frog, hamster, plants, and miscellaneous collections.
What is your dream job and why: My dream job is really simple: just to be in a space where I can work to help support people and make the world better.
Interested in Being Featured?
You can be featured in our memos! Utilize our platform to get connected with others, advertise for your organization, and tell your SF State story! 
If you are interested, feel free to fill out this form, and we will reach out to you with more information.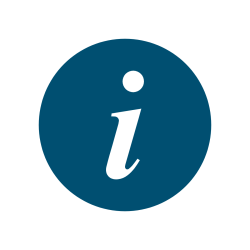 SFSU Fact of the Week
What is SFSU's school motto?
~ Experientia Docet ~ means experience teaches. SFSU strives to give its students all the opportunities they need to thrive and succeed in college. We believe that by taking initiative to get immersed in all of these opportunities students will be able to learn and develop as a person. So take the next step to jump into everything you can and teach yourself through experience.
Need Support?
Dean-On-Call Program 
Real-time support for students and those that may be experiencing difficulties in navigating the universities environment
The Dean-On-Call Program serves as an opportunity for students to drop-in for usual or unusual questions, serve as a support or referral resource, and to help students navigate the university environment.
First-Year Experience Peer Mentors
Fellow students are here to connect you to the campus community & provide one-on-one support!
The First-Year Experience Peer Mentor program provides support available to all first-year students at SFSU! Attend the events & study circles that peer mentors hold every week to meet other first-year students & integrate into the community at SFSU. You can also get individualized support by meeting with a peer mentor. 
New Student Help Desk 
Help when you need it most! Visit with New Student Programs and the Gator Mentors! 
The New Student Help Desk is open five days a week, Monday - Friday from 10 am-12 pm & 1 pm-2 pm every week! A GatorMentor is always there to answer any pressing questions you may have. The Help Desk is available for reservations Monday through Friday, from 9 am to 4 pm. If you would like to make a reservation, please email your assigned Gator Mentor directly, and they will assist you in setting up a reservation. Don't have a Gator Mentor? Email us at nsp@sfsu.edu