FroshMemo: Archived Issue 18 Spring 21
Hello Gators and welcome to the NSFP FroshMemo!
With the semester kicking off, now is the perfect time to familiarize yourself with all of the University's upcoming events as well as some of our own personal tips and tricks to achieving academic success this semester.   As a reminder, we also have our Ask Alli Google form for any questions you would like to be featured, as well as reach out if you would like to be a Spotlight Gator.  Don't miss out and make the most of all that's going on to begin Spring 2021!
FroshMemo Spring 21 Issue 18
Important Dates and Deadlines
We highly recommend students bookmark or calendar these dates on their phones or computer calendars. 
Monday January 25 - Friday, February 12

Spring 2021' Adding Classes with Permission 

Friday, February 12, 2020 

Spring 2021' Last Day to Drop/Withdraw Classes      

Thursday, February 11, 2020

Spring 2021' Last Day to  without a W 

Friday, February 19, 2020

 CENSUS
Featured Events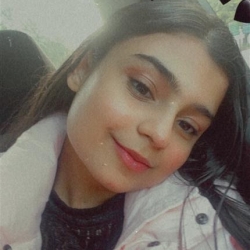 Spotlight Gator
Dia Talwar (she/her/hers)
Class Standing: Sophomore
From: India
Major: Business Administration with a concentration in Info Systems and Decision Sciences
Why did you choose SFSU?: I chose SFSU because it has a really good business school, and it is an international school I could afford and also it is in the city. I love it here <3!
What has been your biggest roadblock this past semester?: My biggest roadblock was procrastination last semester and I overcame it by making a schedule and actually following it.
What is your dream job & why: I am still exploring but I want to be the CEO of a big company so that I could be in an impactful position and also represent brown girls.
Interested in Being Featured?
You can be featured in our memos! Utilize our platform to get connected with others, advertise for your organization, and tell your SF State story! 
If you are interested, feel free to fill out this form, and we will reach out to you with more information.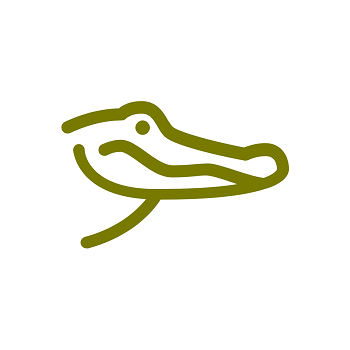 What's the 411 About the 415?
Hey Alli,
It's the second week of school, and I need a second opinion on my Zoom OOTDs ("outfits of the day"). What hot, new fashion trends can I show off in my tiny Brady Bunch square? Since webcams are totally encouraged during synchronous courses, I'm taking this opportunity to make a good impression on anyone and everyone!
Your Fellow Gator,
Nani Mous
Hey Nani,
Being you and being true is timeless, so wear whatever makes you feel comfortable and collected! If you want to wear a nice top and a pair of cozy sweatpants, then so be it. And hey, if you "never have anything to wear," SF State apparel is always acceptable.
SF State Clothing & Accessories and additional goods can be found on the SFSU Bookstore website.
Also, enhance your unique style with a Zoom background! You can even express your SF State pride with a purple and gold one. The following are instructions with regards to downloading SF State Zoom backgrounds (FREE):
Click the following link to visit the "New Student Help Desk" web page on the NSFP website
Scroll down to "SF STATE ZOOM KITS" and click "SF State Zoom Backgrounds"
When the screen displays, "Part of San Francisco State University," click "Continue"
Enter your respective information for the SF State Global Login
Download the SF State Zoom background(s) of your choice
See ya later, Gator!
XOXO,
Alli
P.S. Do YOU have questions without answers? Ask Alli by filling out this form!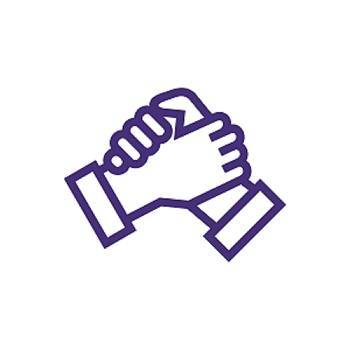 Dean-On-Call Program 
Real-time support for students and those that may be experiencing difficulties in navigating the universities environment
The Dean-On-Call Program serves as an opportunity for students to drop-in for usual or unusual questions, serve as a support or referral resource, and to help students navigate the university environment. 
First-Year Experience Peer Mentors
Fellow students are here to connect you to the campus community & provide one-on-one support!
The First-Year Experience Peer Mentor program provides support available to all first-year students at SFSU! Attend the events & study circles that peer mentors hold every week to meet other first-year students & integrate into the community at SFSU. You can also get individualized support by meeting with a peer mentor. 
New Student Help Desk 
Help when you need it most! Visit with New Student Programs and the Gator Mentors! 
The New Student Help Desk is open five days a week, Monday - Friday from 10 am-12 pm & 1 pm-2 pm every week! A GatorMentor is always there to answer any pressing questions you may have. The Help Desk is available for reservations Monday through Friday, from 9 am to 4 pm. If you would like to make a reservation, please email your assigned Gator Mentor directly, and they will assist you in setting up a reservation. Don't have a Gator Mentor? Email us at nsp@sfsu.edu