Every year, GatorFest! celebrates the return of the start of the academic year at SF State. All students are welcome! GatorFest! is an opportunity to start strong, make new connections, join clubs and organizations, learn more about the University resources and services, explore San Francisco, and celebrate all of what it means to be a Gator! 
See more details below!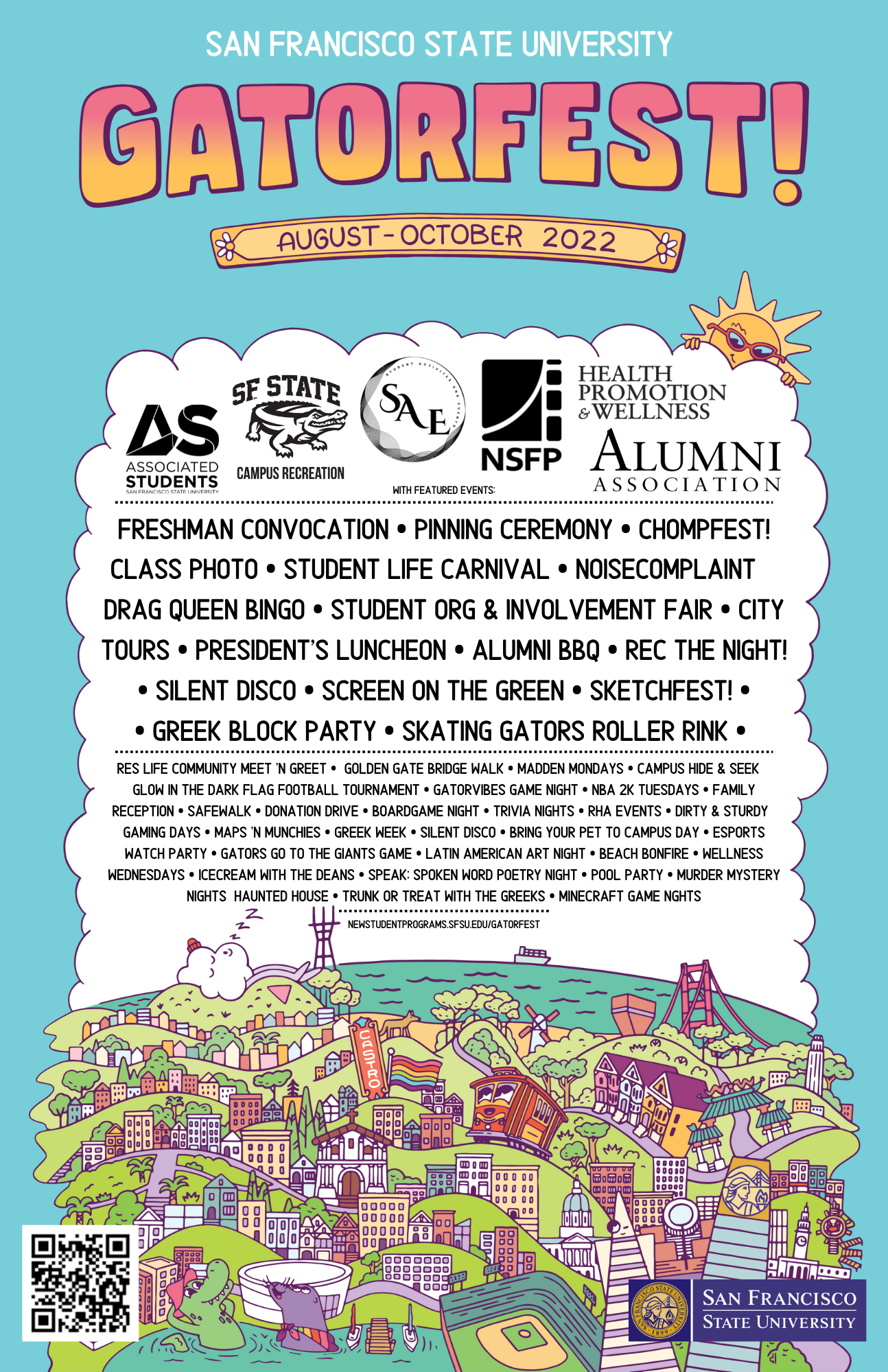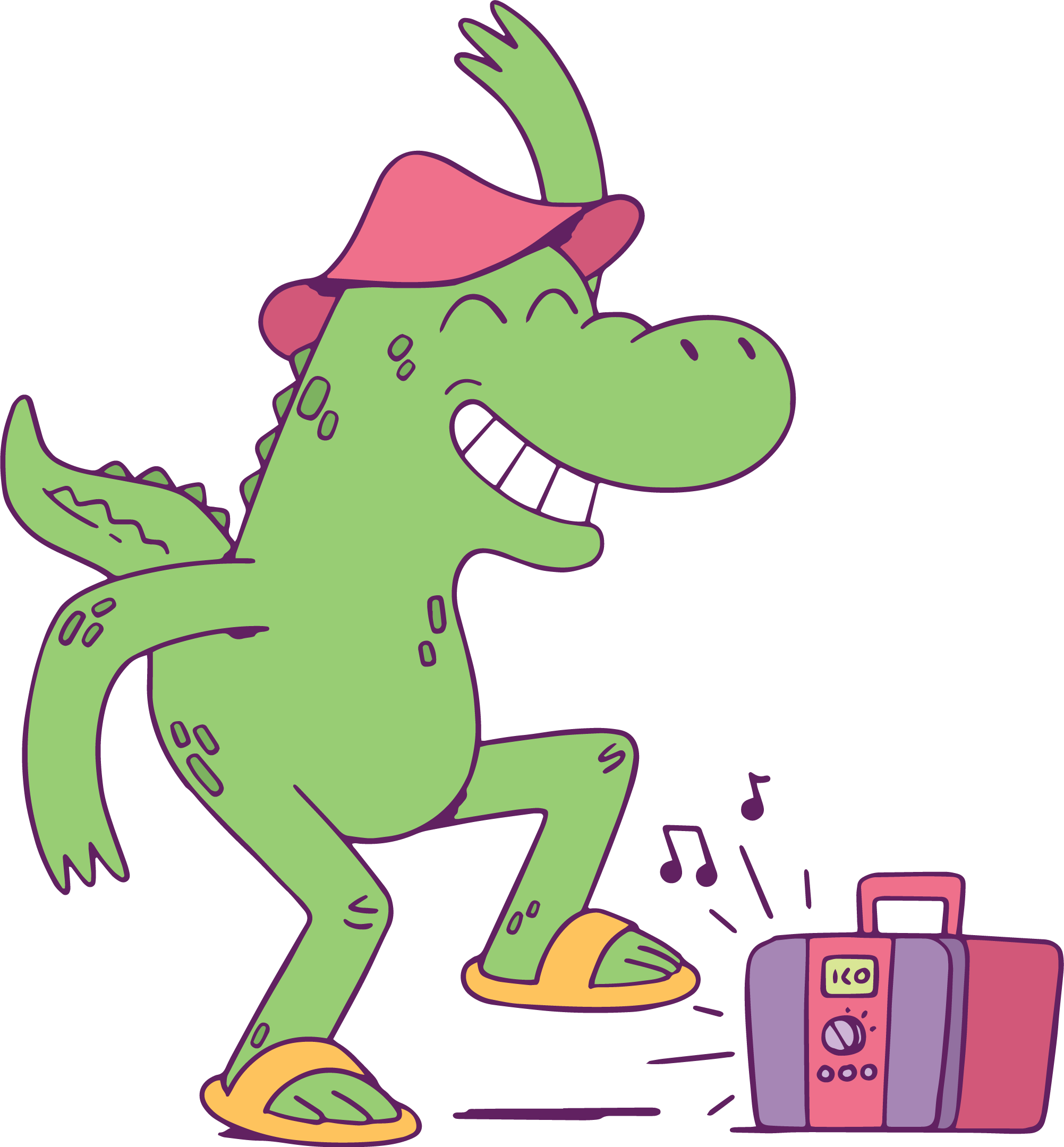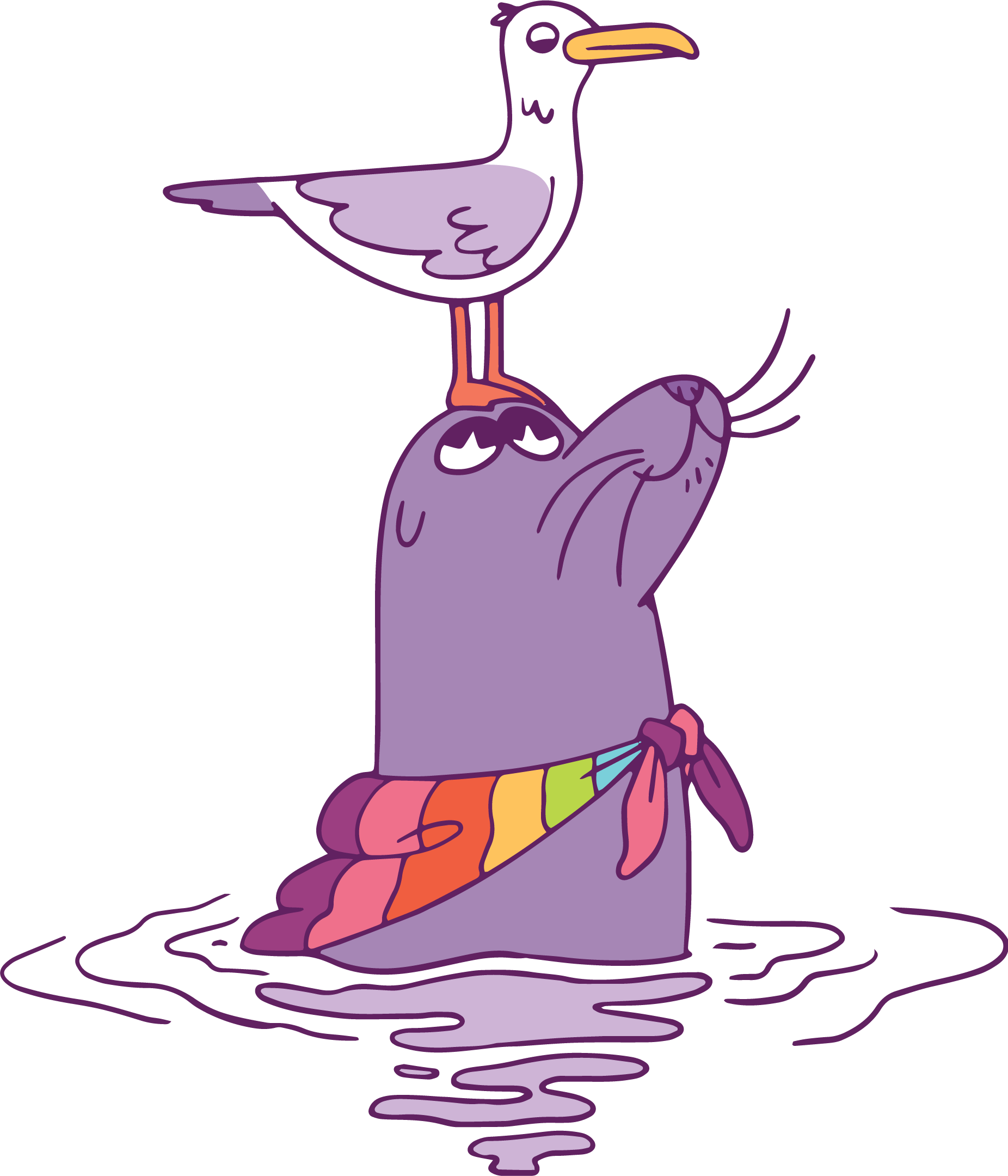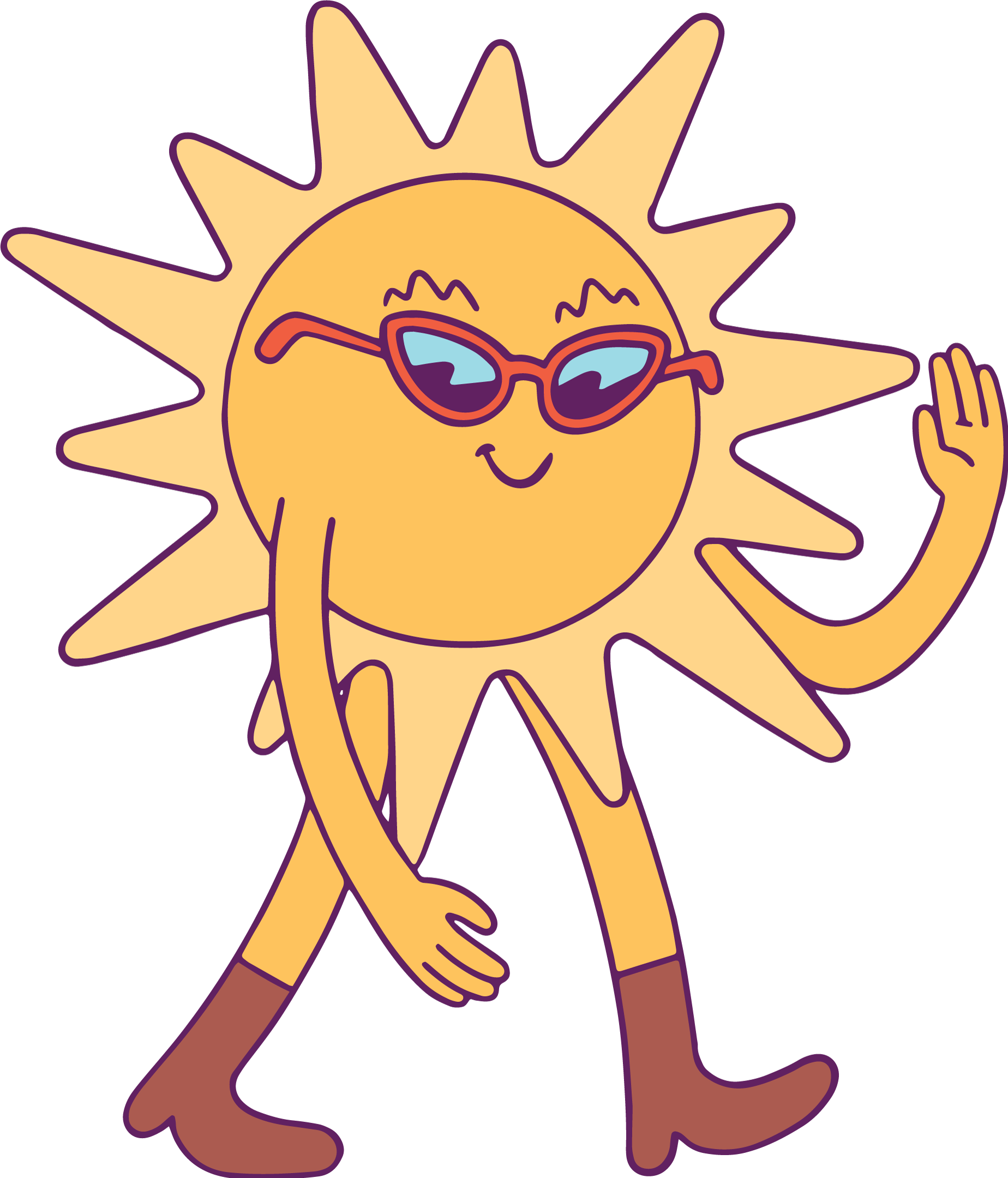 New Gator Family Reception
ChompFest! 2022
Entering Class Photo 
Board Game Nights
Student Life Carnival
Drag Queen Bingo
Greek Block Party
Rec the Night!
City Tours with Residential Life
Wellness Wednesdays
Beach Bonfire
The President's Luncheon (BBQ)
Alumni BBQ
College Open Houses
Starting Strong: Orientation Refresher
Know Your Syllabus
Advising Workshops
Emailing Your Professor
Building Your Semester Calendar (Important Dates & Deadlines!)
Icecream Socials
NOISECOMPLAINT (Dance)
Skating Gators Roller Rink Event
Concerts
Screen on the Green (Movie Night) 
Comedy Shows
Silent Disco
eSports Watch Parties
Gators Go See the Giants
Spokenword Poetry Night