FroshMemo: Archived Issue 19 Spring 21
Hello Gators and welcome to the third edition of the NSP FroshMemo!
Two weeks of the semester have already passed us by, let's keep up the great work!  We hope all of our Gators are smoothly transitioning into this virtual semester and successfully building a balance of academic, social, and work life.  Checking these memos weekly can be a great routine to get in the habit of doing, as the various resources found throughout can be a short and simple way of keeping up on all things San Francisco State University related!  Don't forget to check out this week's upcoming events via this memo or the GatorXperience page, as this week features a host of events geared towards various topics/activities. 
FroshMemo Issue 19 Spring '21
San Francisco is one of the greenest cities in the United States. This means we're pioneers in green and more sustainable living! It may come as a surprise but whether you love nature, simply enjoy the outdoors, are an advocate for environmental living, or just like to have picnics in the park, you can find a bit of everything here. You may ask where? Well, if you're ever feeling the need to connect to nature while you're here, below are some great spots to head to!
Golden Gate Park:
This is by far the most well-known space for connecting to nature in San Francisco; it offers a vast wonder of things such as the botanical gardens, the conservatory of flowers, the bison paddock, stow lake, museums, and so much space for picnics or walking!  I enjoy going here as it is a short bus ride away and offers a day full of various activities. One of my favorite things within the park is the Japanese Tea Garden, as it is so beautiful and calming to be there!
Lands End:
Lands End has hiking trails, stunning views, and beach access. The Sutro Baths is a particular feature within Lands End that is super interesting, it was once a large bathhouse and home to saltwater swimming pools, but now its ruins remain to adventure around! 
Lake Merced Park:
This is a lake directly across from San Francisco State, so as a student, this is one of my favorite places to go to destress. This is a great space to take a walk or, if you like to run as I do, to run around. Beyond that, if you are interested in fishing, this is a place you can do that too!
Honorable Mentions:
Bernal Heights Park
Fort Funston
Mission Dolores Park
No one could have predicted the events that have drastically altered all of our lives in the past year, the pandemic changing our views of social interaction and oftentimes limiting us to our homes, however, many of us still wish to experience the surrounding world.  Wherever you find yourself currently in our world, the below list contains various ideas for outside activities that you can try whenever you feel the desire to get outside into the fresh air!  I hope you can all take something away from this and possibly try an activity you have not previously.
Hiking/Going On A Walk:
One of the activities I have frequented throughout the entirety of this pandemic is my growing love for hiking!  Hiking is an amazing way to engage in some physical activity and get away from our zoom screens and work desks, and is easily accessible for all!  Whether you live in an area that has trails that you can visit or not, one of the best things about hiking is that you can practically do it anywhere!  For those stuck in cityscapes or areas without much geographical formations to hike, even simply going on a walk can pay dividends in terms of refreshing oneself from all the daily responsibilities we are tasked with.  
Meditating:
Though meditation can be practiced under any type of environment, oftentimes sitting outside in a quiet/peaceful area where one can feel the sun and wind on their skin can be extremely nourishing!  Allotted time for self-care can be difficult to sometimes find, but it is absolutely essential in maintaining our mental and physical health!  Activities such as meditation are an amazing way to re-center oneself, set intentions, feel some outside air, and can be done in just 10-15 minutes!  
Sports Pastimes: 
Whether it's basketball, football, tennis, running, boxing, or whatever else, the opportunities are endless!  Engaging both your mind and body, sports are a great way to exercise, relieve oneself from the stress of the day, and have some sort of interaction with others.  Even simply asking a sibling or parent to throw around a football outside for a bit or play catch with a baseball can be a gratifying experience and aid in the everyday routine of waking up and going to a computer screen.
Honorable Mentions:
Visiting a park
Having a picnic
Outside dining with proper safety measures
Camping
Going for a drive
What's the 411 About the 415?
A•L•L•I,
What is the best way to make new friends? Ever since the semester started, I haven't been able to actually make new friends or even simply catch up with my old friends in New York.
Your Fellow Gator,
Joe King
J•O•E,
I don't think anyone told you "life was gonna be this way;" however, I'm here for you, and I'm here to provide you with the following list of methods that you can use to make new friends:
Attend University-affiliated events*; Join University-affiliated organizations

Visit GatorXperience for a complete list of upcoming events and active organizations
*Spring 2021 TailGator (wink-wink)
Read weekly FroshMemo issues to learn about various events that occur throughout the week
Download Gator Guides to remind you about upcoming events (Available on the App Store and Google Play)
Connect with New Student & Family Programs (NSFP) on social media and inform yourself about upcoming events that are geared towards new students
Also, feel free to view "Tips for Meeting Other Gators" (FroshMemo: Issue 17.0-2021) for more tips and tricks!
See ya later, Gator!
XOXO,
Alli
P.S. Do YOU have questions without answers? Ask Alli by filling out this form!
Important Dates and Deadlines
We highly recommend students bookmark or calendar these dates on their phones or computer calendars.
Friday, February 12, 2021 

Spring 2021' Audit Grading Option Deadline

Spring 2021' Adding Classes with Permission Numbers Ends

Spring 2021' Last Day to Drop/Withdraw Classes without a W

Thursday, February 11, 2021

Spring 2021' Last Day for Faculty Drops

Saturday, February 13-Monday, April 19

Withdrawal from Classes or University (For Compelling Reasons)

Friday, February 19, 2021

 CENSUS

Monday, March 22 - 25 Friday, March 26

Spring '21 Spring Recess

Monday, April 19, 2021

Spring '21 Withdrawal from Classes or University For Serious and Compelling Reasons Ends
Featured Events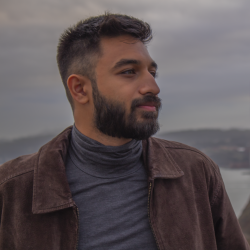 Spotlight Gator
Amey Kulkarni (he/him/his)
Class Standing: Transfer
From: Edison, New Jersey
Major: Cinema
Why did you choose SFSU: I chose SFSU because it is a good film school that is affordable. There is also a focus on social and economic justice which I can appreciate.
What has been your biggest roadblock this past: Definitely distance/online learning. I'm overcoming it by taking courses I know I can take online without a lot of hassle.
What is your dream job and why: I wish to be a writer-director-producer in the entertainment industry. Acting is something I also would like to pursue career-wise.
Anything else: I would love to be included in clubs/organizations and I'm excited to be here!
Interested in Being Featured?
You can be featured in our memos! Utilize our platform to get connected with others, advertise for your organization, and tell your SF State story! 
If you are interested, feel free to fill out this form, and we will reach out to you with more information.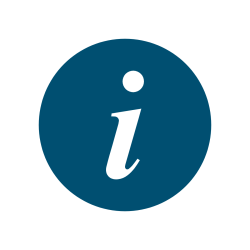 SFSU Fun Fact of the Week
Do you know what San Francisco State University's first name was?
Since SFSU was founded in 1899 it has been labeled by 5 different names:
San Francisco State Normal School
San Francisco State Teachers College
San Francisco State College
California State University, San Francisco 
San Francisco State University
Need Support?
Dean-On-Call Program 
Real-time support for students and those that may be experiencing difficulties in navigating the universities environment
The Dean-On-Call Program serves as an opportunity for students to drop-in for usual or unusual questions, serve as a support or referral resource, and to help students navigate the university environment. 
First-Year Experience Peer Mentors
Fellow students are here to connect you to the campus community & provide one-on-one support!
The First-Year Experience Peer Mentor program provides support available to all first-year students at SFSU! Attend the events & study circles that peer mentors hold every week to meet other first-year students & integrate into the community at SFSU. You can also get individualized support by meeting with a peer mentor. 
New Student Help Desk 
Help when you need it most! Visit with New Student Programs and the Gator Mentors! 
The New Student Help Desk is open five days a week, Monday - Friday from 10 am-12 pm & 1 pm-2 pm every week! A GatorMentor is always there to answer any pressing questions you may have. The Help Desk is available for reservations Monday through Friday, from 9 am to 4 pm. If you would like to make a reservation, please email your assigned Gator Mentor directly, and they will assist you in setting up a reservation. Don't have a Gator Mentor? Email us at nsp@sfsu.edu